Check out some fun Disney Cars 3 Coloring pages for your little ones to enjoy in honor of the new Disney hit movie!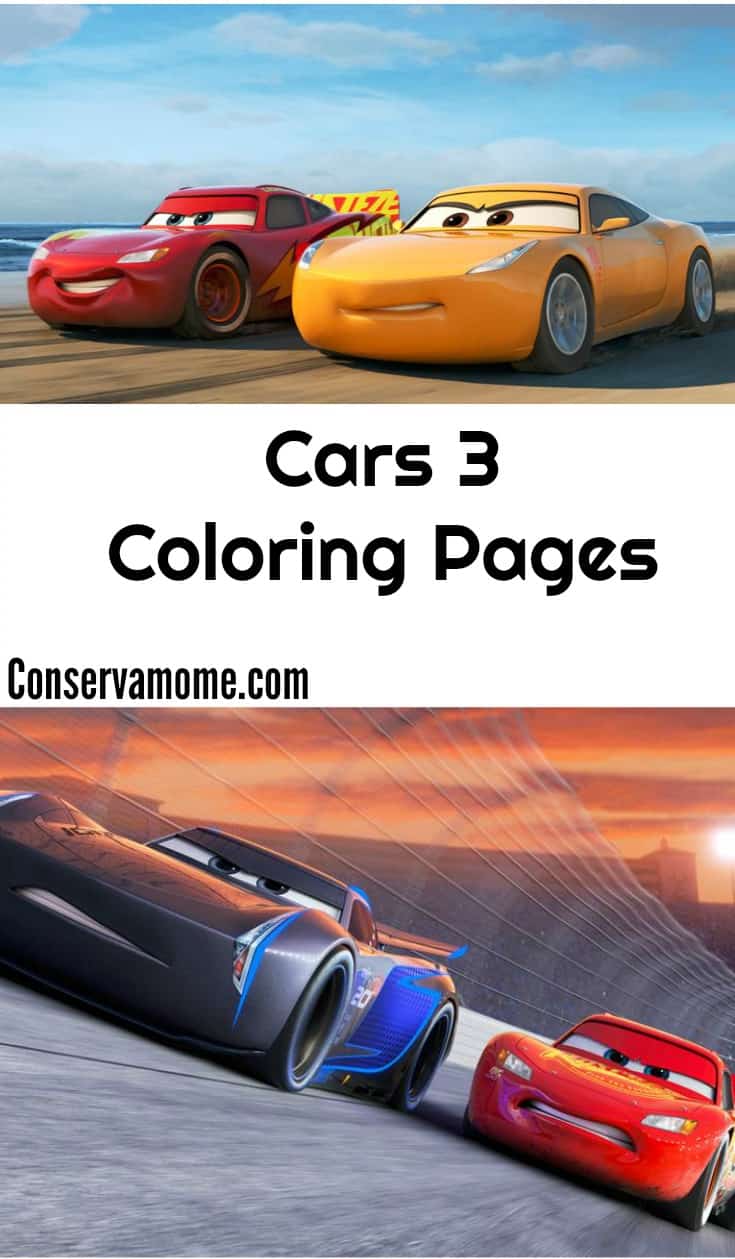 Disney's newest & Highly anticipated hit Cars3 has hit theaters. If you haven't had a chance to see it yet, make sure and do so. With kids home for summer break it's the perfect chance to fall in love all over again with your favorite speedsters!
Blindsided by a new generation of blazing-fast cars, the legendary Lighting McQueen finds himself pushed out of the sport that he loves. Hoping to get back in the game, he turns to Cruz Ramirez, an eager young technician who has her own plans for winning. With inspiration from the Fabulous Hudson Hornet and a few unexpected turns, No. 95 prepares to compete on Piston Cup Racing's biggest stage.
Check out a trailer below.
As part of the Cars three fun here's a chance to print out 3 great coloring pages for your kids.  Head over here to check them out in PDF and print them out:
Don't forget to get social:
Like CARS on Facebook: https://www.facebook.com/PixarCars/
Follow CARS on Twitter: https://twitter.com/pixarcars
Follow CARS on Instagram: https://www.instagram.com/pixarcars/
Subscribe to the Disney/Pixar YouTube channel here: https://www.youtube.com/user/DisneyPixar
Visit the official CARS 3 website here: http://movies.disney.com/cars-3
CARS 3 is now playing in theatres everywhere!