Disclosure: This is a sponsored post on behalf of Buzz Away extreme. However, All opinions are 100% mine.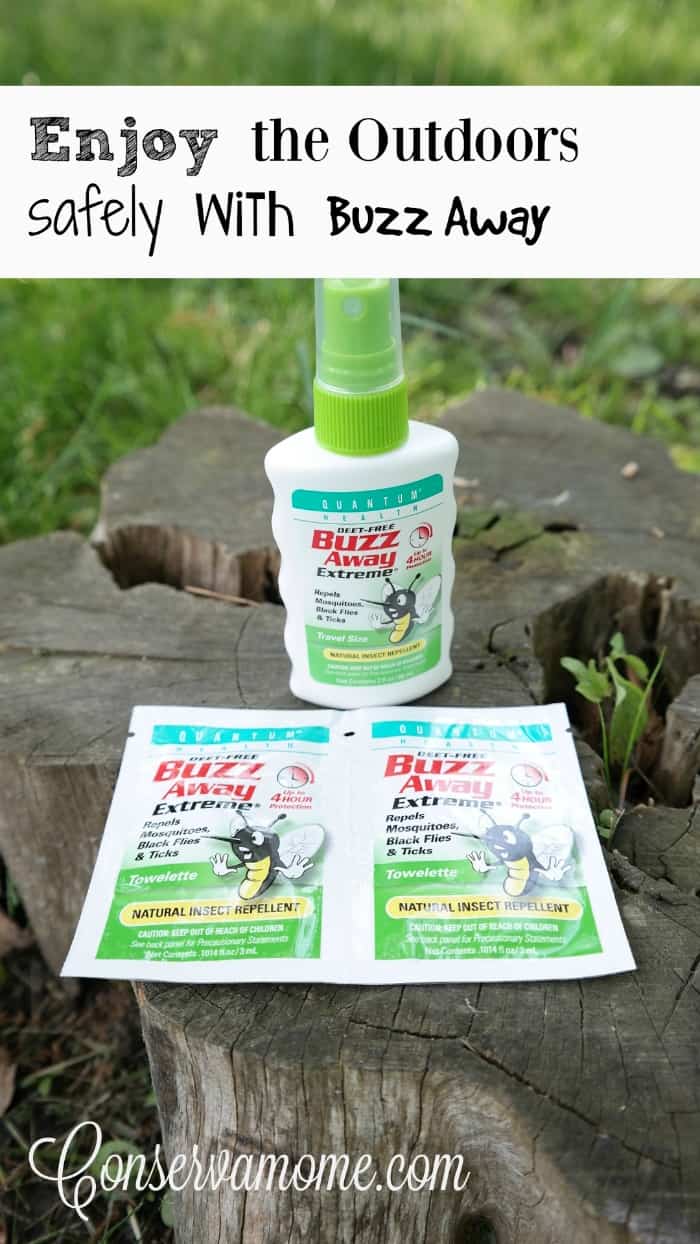 No matter where you live this summer, whether it's enjoying a Florida Sunset to the gorgeous scenery of the Upper Peninsula in Michigan, chances are you'll have one thing in common…Mosquitoes.  They'll get you no matter what adventure you're on and it can be tough. Sadly, they can even ruin your summer outdoor fun. Most people will spray themselves with harmful chemicals just to keep those pesky pests away, But it doesn't have to be this way! Buzz Away Extreme wants you to have a fun summer without the harmful chemicals, while helping you keep Mosquitoes away! Check out how this natural mosquito repellent can make you enjoy the outdoors safely and without the harmful bad stuff that can get you sick.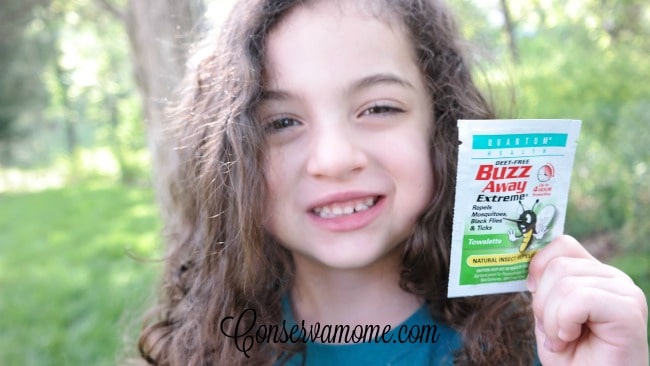 Buzz Away is excellent at offering a long-lasting and extremely effective DEET-free repellent, Buzz Away Extreme provides a family-friendly eco-positive alternative for anyone who spends time outdoors. Buzz Away Extreme's spray or towelette application process and unique blend of natural plant oils are designed to help avoid insect bites over an extended period of time.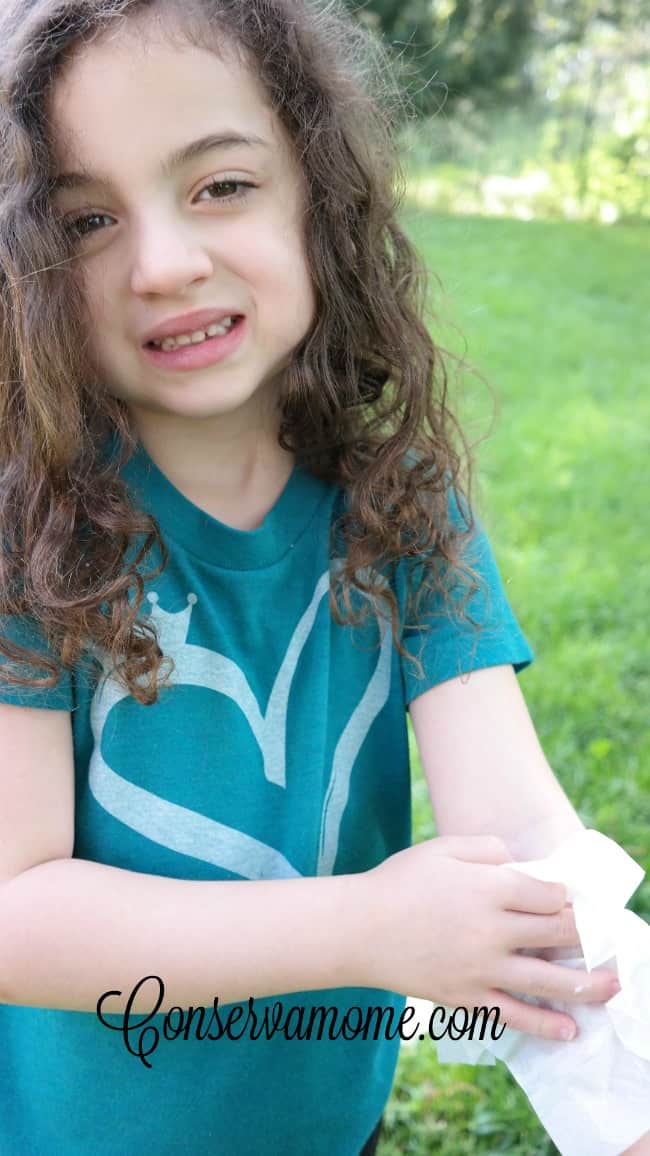 Best of all they'll not only keep Mosquitoes away but Ticks, and black flies as well!
You can get it in spray form or convenient moist towelettes. Because  Buzz Away Extreme is made of natural plant oils it's safe enough to put on your smallest loved ones.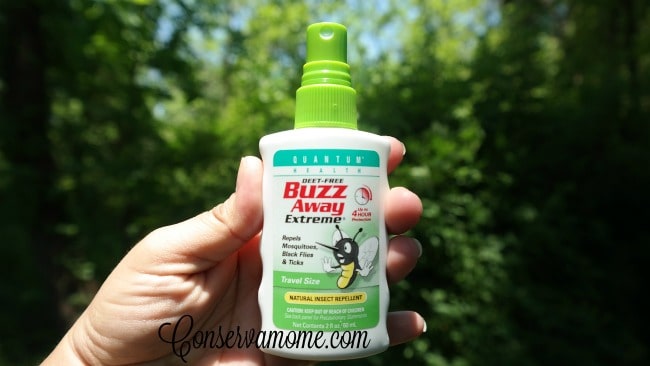 Why use harmful chemicals on  yourself and your family when a proven, natural repellent has you covered for up to 4 hours!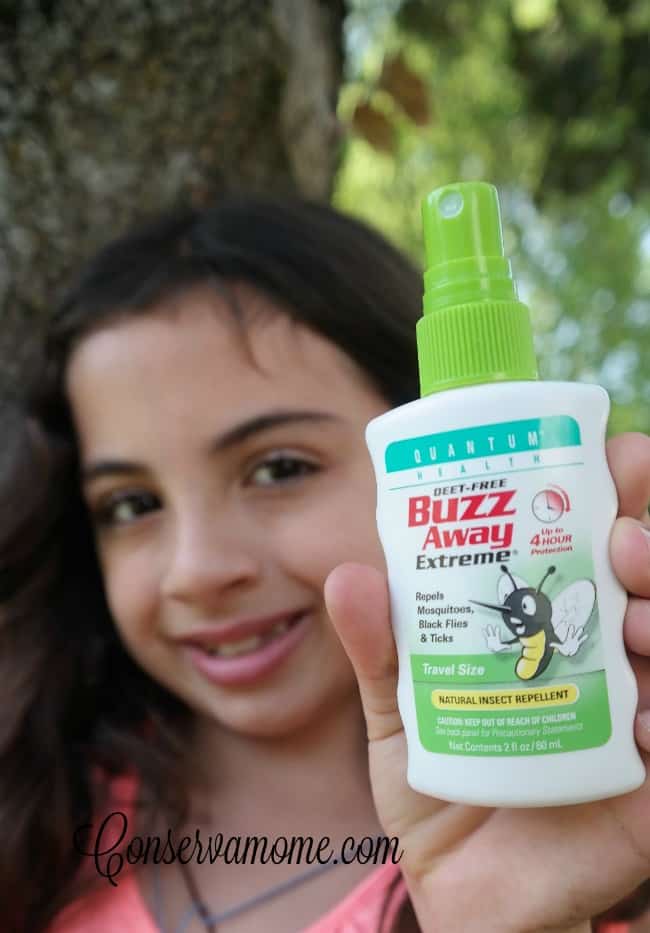 There are so many fun things to do outdoors, especially during the summer months!
Here are a few fun ideas:
          -National parks have free days each summer. 
Here
 is the national park free day schedule.
         -Take a hike at a new trail. Try these fun hiking activities for 
kids
.
         -Camp at a local campsite, or in the backyard. Check out these unique camping activities for 
kids
.
Now you can enjoy the beauty of the outdoors safely with Buzz Away Extreme!
Buzz Away Extreme wants to follow you on your outdoor family adventure as well. Share pictures on Facebook with the hashtag #bugfreefun to be entered to win a Buzz Away Extreme Super Pack which includes an 8oz bottle of Buzz Away Extreme, container of child-friendly towelettes and a $50 Amazon Gift Card.Giveaway will run through June 2016!
You  can also use the code 10OFFBUZZ to get 10% off any Buzz Away Extreme product at Quantum Health .
The code is valid through September 30 and can be used once per customer.
You can also find Buzz Away Products at Whole Foods ,the Vitamin Shoppe or Amazon ! So head over and grab Buzz Away Extreme and truly enjoy the outdoors! It has made a difference in how our family enjoys the outdoors and I know you'll love it as well!
*Contains affiliate links