There's some fantastic new items on the menu at BRIO & BRAVO. Check it out below as part of a sponsored conversation on behalf of BRIO Tuscan Grille and BRAVO Cucina Italiana .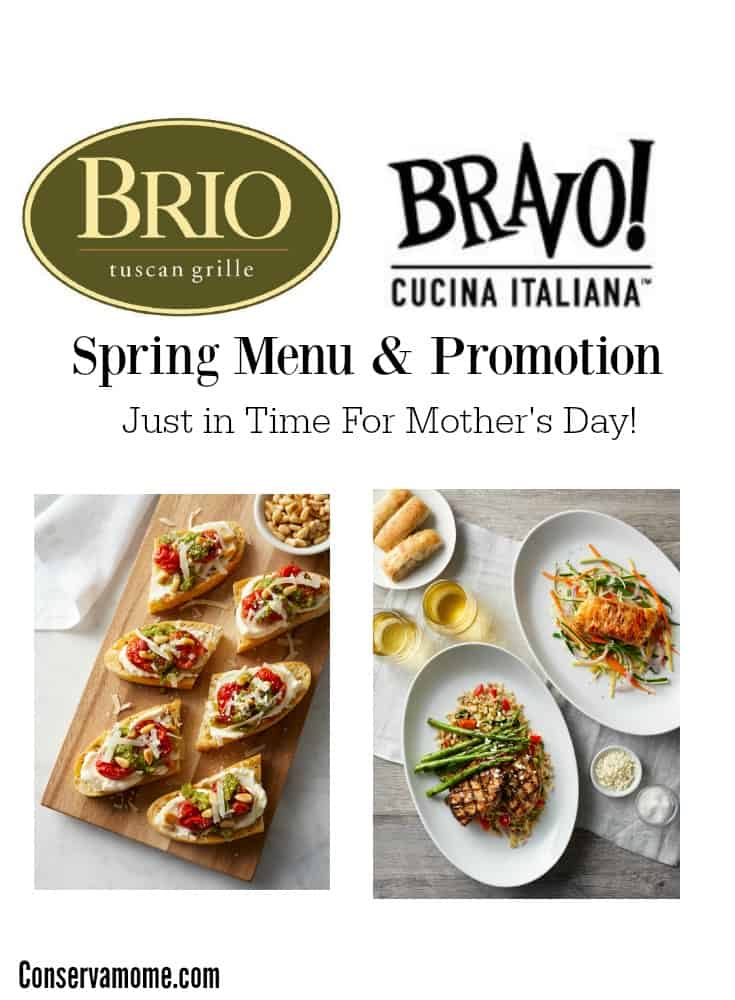 Just in time for Mother's day!!!
Who doesn't love the delicious items to be found at BRIO Tuscan Grille & BRAVO Cucina Italiana? Both places have a way of making every meal an experience. Just in time for Mother's day they've unveiled a Spring Menu that is out of this world.
Check them out below :
Available now at BRAVO Cucina Italiana through May 21, guests can enjoy the following dishes priced at $14.99 for lunch and $16.99 for dinner:
Grilled Balsamic Chicken: Orzo, farro, zucchini, roasted red peppers, asparagus and feta
Chicken & Rosemary Ravioli: Shiitake mushrooms, grape tomatoes, peas and Parmesan broth
Prosciutto Wrapped Cod: Haricot vert, julienned vegetables, lemon butter sauce
Warm Berry Cake: Housemade butter cake, seasonal berries and vanilla bean gelato ($5.99)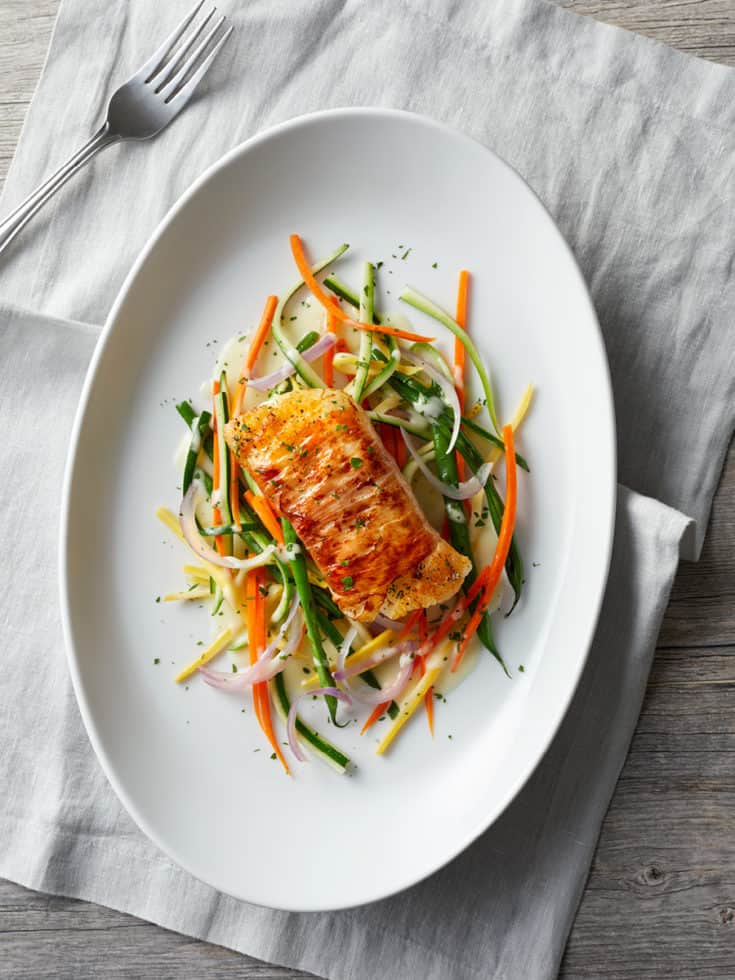 Available now at BRIO Tuscan Grille through June 4, guests can enjoy the following dishes:
Whipped Ricotta & Roasted Tomato Bruschetta: Lemon basil pesto, pine nuts, Reggiano, sea salt ($12.50 at lunch and dinner)
Chicken Sorrentino: Pesto marinated chicken, Romano crusted eggplant, tomato compote, whipped Ricotta, basil, lemon vinaigrette and Reggiano ($18.95 at lunch and dinner)
Fresh Catch with Seasonal Vegetable Salad: Grilled and lightly seasoned, shaved Brussels sprouts, asparagus, farro, grape tomatoes, arugula, Marcona almonds, Reggiano, lemon vinaigrette ($26.95 at lunch and dinner)
Marinated Skirt Steak: Farro, haricot vert, grape tomatoes, chick peas, feta, Marcona almonds, dill, toasted spice vinaigrette ($24.95 at lunch and dinner)
Both restaurants will also be offering their spring gift card promotion, available through June 18. For every $100 in gift cards purchased, guests will receive a free $25 gift card! For every $50 gift card purchased, they will receive a free $10 gift card. The spring gift card promotion is only available for purchase in restaurant only.
So head to your closest restaurant and check out this amazing new menu!
Don't forget to get social with:
BRIO on Facebook , Twitter & Instagram