Although I received these products free of charge. My love for them is 100% mine.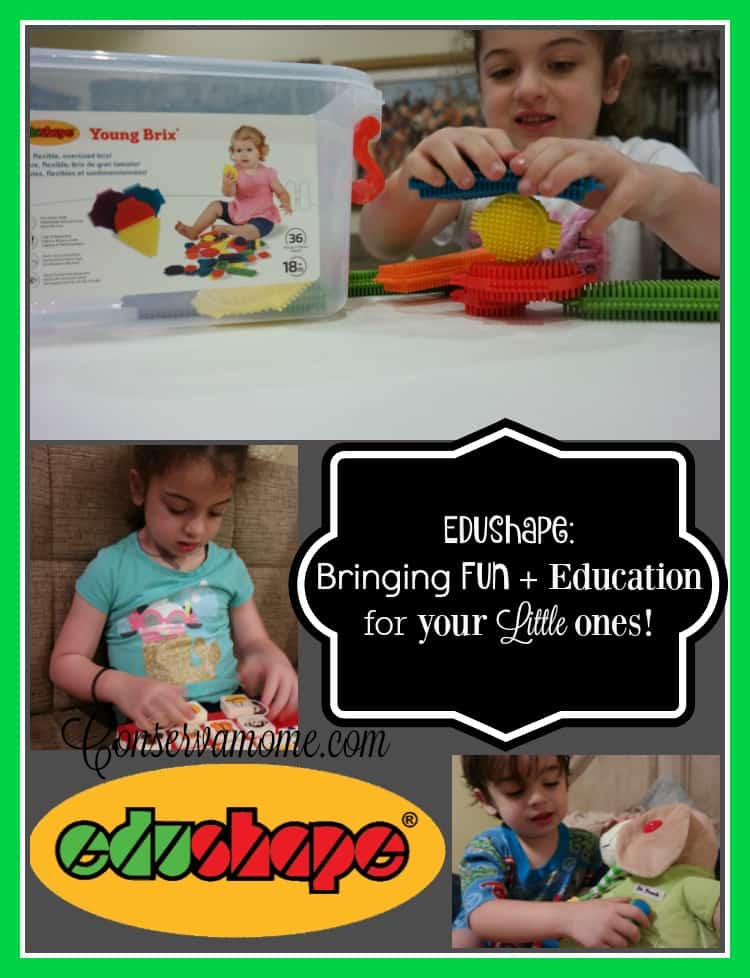 It's easy for us to turn to technology to keep our kids excited and learning. However, too much technology can take away your child's ability to engage in real life fun. Finding toys that will keep your kids engaged, yet learning can be tough. So I was thrilled to have a chance to check out the Edushape toy line. This toy line is so fantastic and has become a favorite in our home. Since 1983 Edushape has been a leader in Educational toys. They've brought forth the best and highest quality products to their audience and have become a favorite among schools as well.
So what did I  The Kids think of this line…well…..
These toys are that amazing. Their track record is that awesome.
My kids had the chance to try out 3 of their fun toys. You can check them out below 🙂
This bus game assures a fun travel time. Includes oversized soft Edu Foam boards, large playing pieces and a variety of playing cards. Follow the instructions on the cards and let the fun begin!  It is so well made and provided Bummie with hours of fun!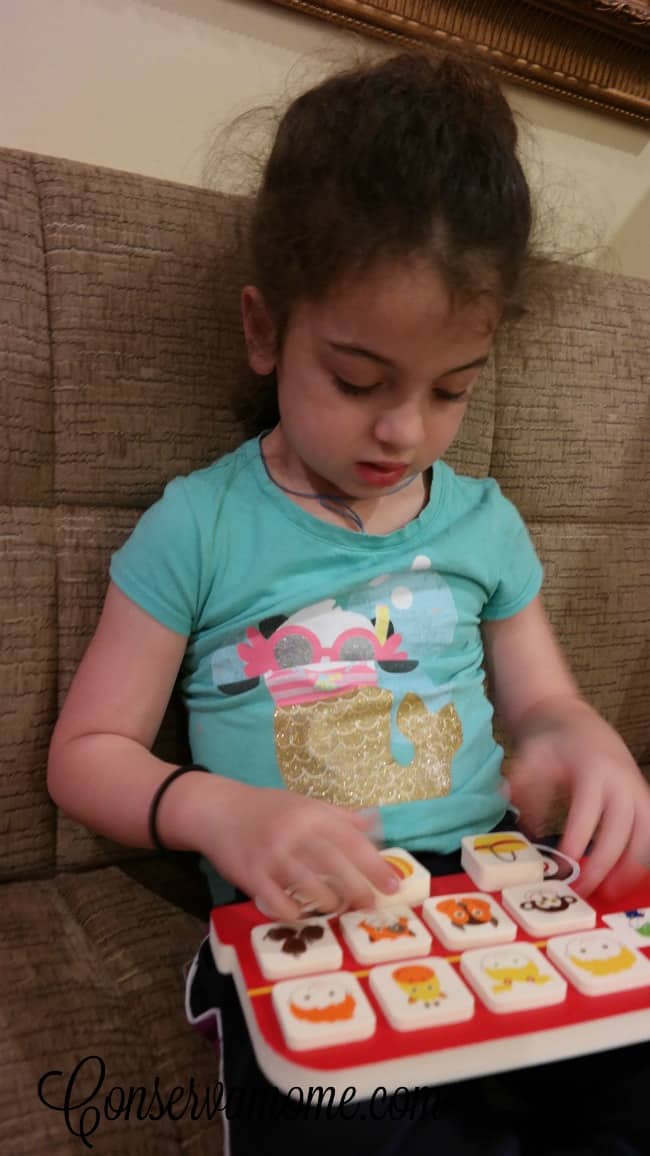 Next was:
Young Brix  $19.99
This one was huge with all 5 kids! Even 5.0 would calm down when given some of the bigger pieces. It was amazing to see all 5 kids use this toy in different ways. Although it's recommended for 18m+ 5.0 who's 9 months old loved holding the larger pieces together. Awesome tactile stimulation for him. 4.0 who's 3 loved joining the pieces together.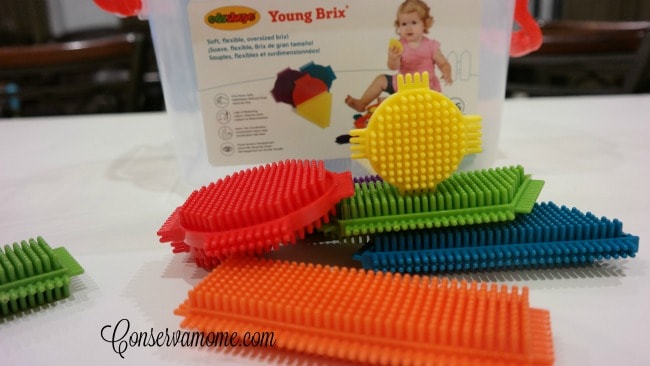 The older 3 were a little more elaborate with what the did and truly had a blast using them to build things. This is a definite must have in any home!
Finally 4.0's favorite!
Dr.Pooch $29.99
Teaching your kids to use buttons,zippers and tie their shoes  can be a tough job,however, Dr.Pooch is a fun and easy way to make them learn these necessary skills.
This pup teaches children how to dress Buttons, buckles, zippers and more Squeezably soft and huggable. The happiest dog you'll ever meet, this colorful veterinary pup has lots of fun features to show children how to dress.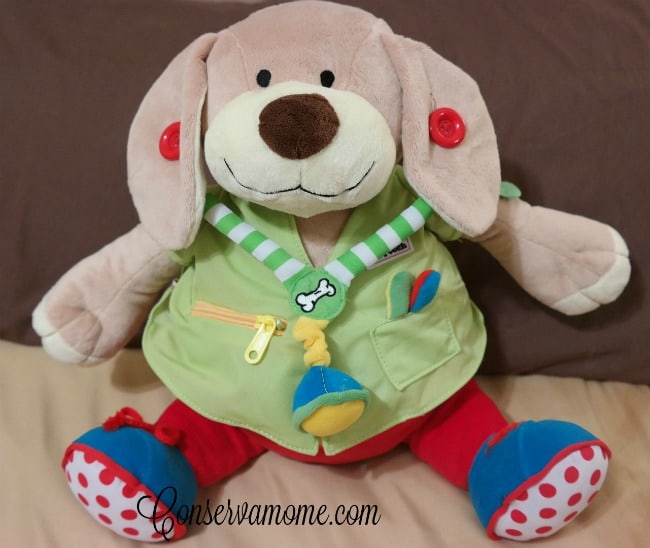 Its ears button, shoes tie, Stethoscope giggle, belt buckles and jacket snaps.Kids go for its soft jacket, floppy ears and squeezable arms and legs, and love as a pretend play friend, too.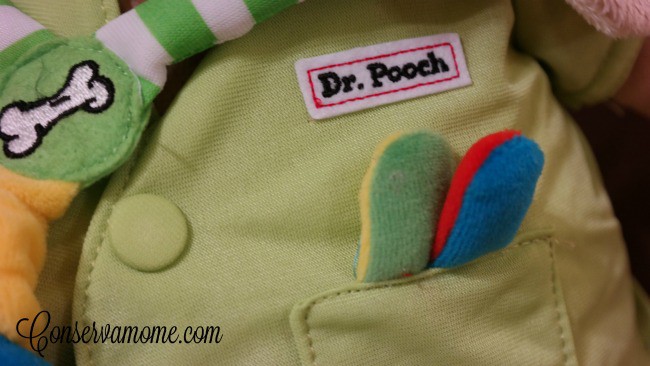 Interesting activities for busy little hands. Dressing themselves makes kids so proud Excellent for developing dexterity.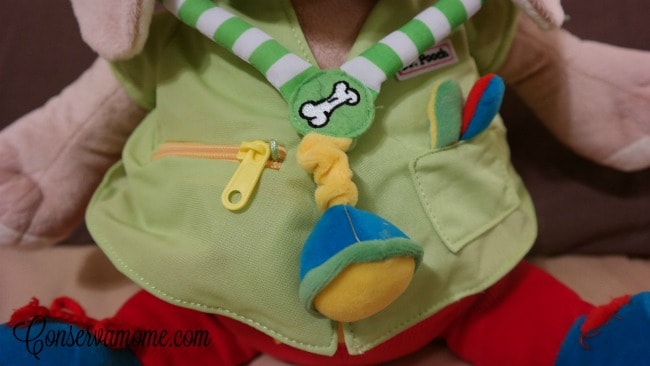 This has become my 3 year old's new best friend. He loves taking him everywhere and it's amazing to see him trying to button,buckle,zip and tie. Although he's far from some of the skills. Dr.Pooch is giving him the confidence to do them.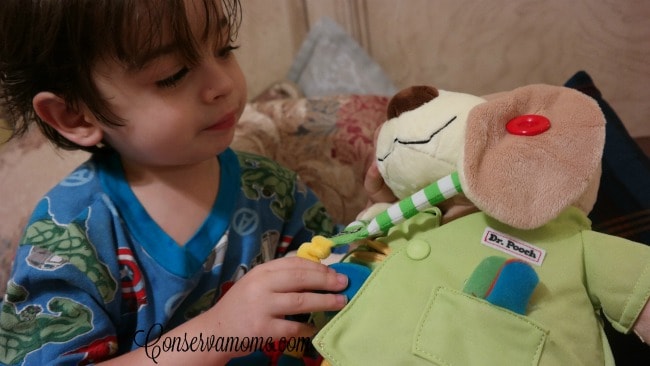 These are just a sampling of all the fun toys you can find at Edushape.  The most important lessons kids will have are through play. Why not do it with quality products that have stood the test of time because of their truly fantastic educational experiences. Check the page out for yourself and see what great products you can bring to your little special learner.
To purchase these fun toys head over to the Edushape page and check out these and more of the amazing toys they have to offer.
Most important! Get Social With Edushape on Facebook & Pinterest.