This is a Sponsored post written by me on behalf of Breyers Gelato Indulgences . All opinions are 100% mine.
Breyers®, the brand known for bringing families together to enjoy delicious frozen treats for more than 140 years, is expanding its portfolio with the introduction of new Breyers® Gelato Indulgences™. Each of the four delicious varieties features a trio of textures – creamy gelato, luscious sauce and gourmet toppings – for the ultimate indulgence
Breyers Gelato Indulgences is unlike anything you will find anywhere in stores! Each flavor has such an explosion of taste your taste buds will thank you!
– Breyers Gelato Indulgences Vanilla Caramel features creamy vanilla gelato topped with luscious caramel sauce and gourmet caramelly curls
– Breyers Gelato Indulgences Raspberry Cheesecake features cheesecake gelato topped with luscious raspberry sauce and gourmet graham crumble
– Breyers Gelato Indulgences Tiramisu features mascarpone gelato topped with espresso sauce, ladyfinger cookie pieces and sprinkled with gourmet cocoa
– Breyers Gelato Indulgences Triple Chocolate features milk chocolate and dark chocolate gelatos topped with white chocolate sauce and chocolatey curls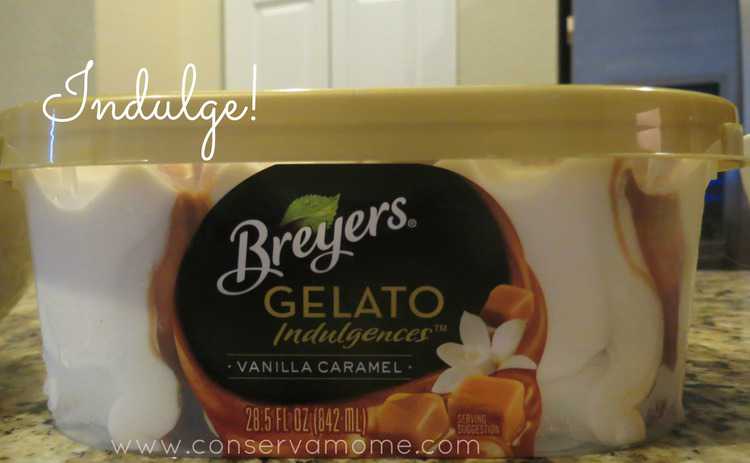 Breyers Gelato Indulgences are a great treat and at-home indulgence. What's more, it's perfect inspiration for an impromptu at-home date night. When the kids are in bed the hub and I love to relax and enjoy a movie night in. So Breyers Gelato Indulgences are the perect decadence for an impromptu movide date!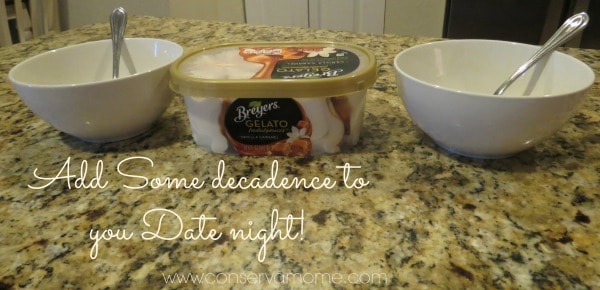 With an abundance of flavors this isn't your typical ice cream. So when you're ready for a night in and want
the perfect dessert. Let these amazing flavors make the night perfect.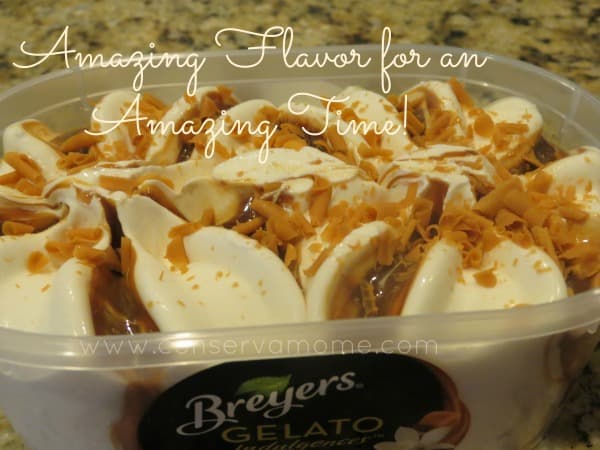 It's not everyday I can spend relaxing time with my hubby so when we do have a movie date, having the perfect dessert is a must!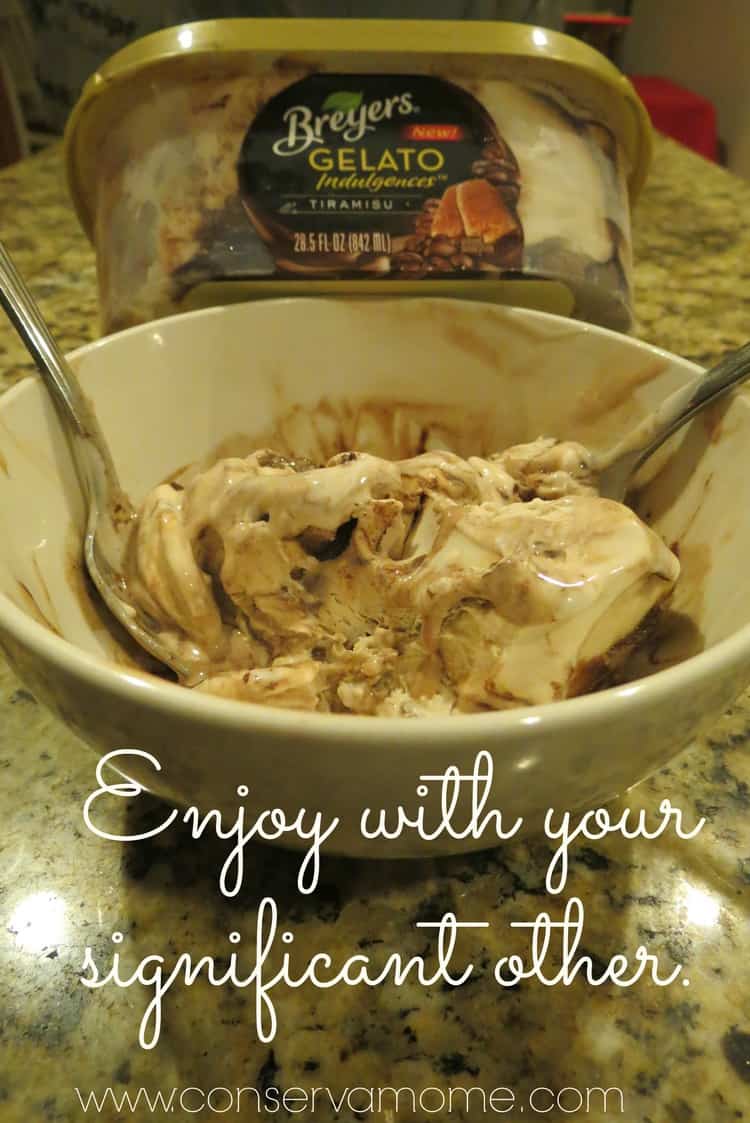 Because of the perfection of taste, and the fact it's conveninent and ready to go we always have the perfect reason to spoon…Breyers Gelato!