Find out how much fun the Brackitz Inventor can be and how they inspire imagination and creativity. Although I received a Brackitz 100-piece Inventor set for free in order to facilitate my review, my opinion is 100% mine.
When my kids first opened up the box containing the Brackitz 100-piece Inventor set, my boys both immediately said, where are the instructions??  And that's just it, guys!  There ARE NO INSTRUCTIONS.  I told them to have fun and boldly go where no child has gone before.  It took them a few minutes to absorb that and then they were off to work on creating whatever they wanted.
First, they just played around with the pieces getting used to the way they connect to each other, and just getting a feel for what they can do with it.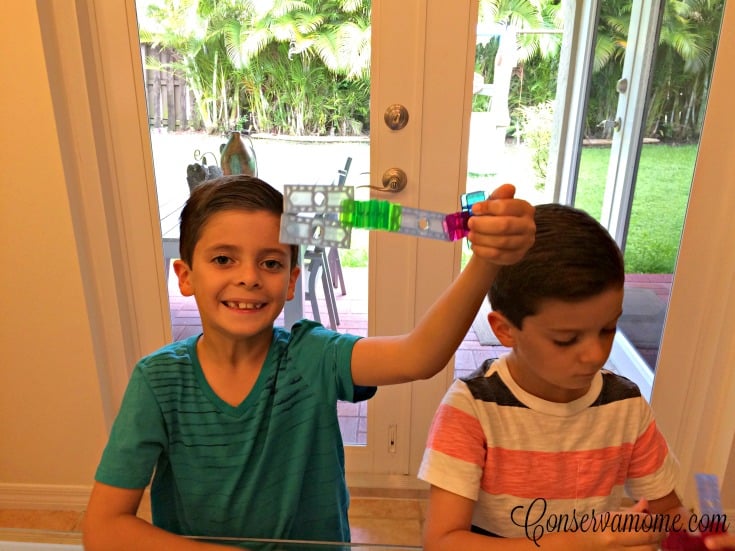 Then, they were off!  They decided to build swords and play with them.  They also built a large cube/building.  I really love that there is no right or wrong to this.  I know that many a time, I have had to calm a frustrated child who couldn't do something because it was "wrong" or not exactly like the instructions.  Brackitz are perfect for children of any age.  Young children can use them, and you can expand these sets for older children or even adults.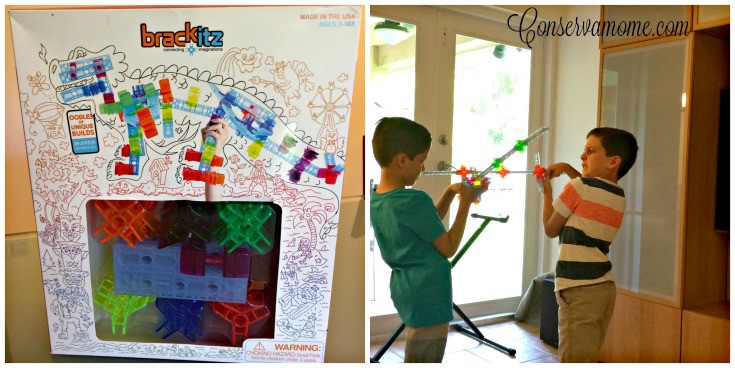 Brackitz was invented by a dad, who also happens to be a scientist, who wanted toys that could be used to build the things that kids would come up with in their minds.  He created a plank and connector system that could be connected at any angle, so that kids could design any structure, large or small.  Brackitz encourages kids to use their imaginations.  What a great idea!!
To see where you can get your own Brackitz building toys, visit Brackitz.com.  There are different sized sets available, including some awesome larger educational sets, perfect for the classroom!