What happens when you join your favorite Boombox from your youth with the technology of today? You get the Ion Boombox Deluxe Bluetooth Speaker. Read on to find out why this is a must for any music and retro enthusiast. I've teamed up with Bestbuy to bring you this fun post. However, all opinions are 100% mine.
I grew up in the 80'/90's and one of the coolest things around was a boombox. I remember sitting back listening to Beastie Boys, Run DMC and some GNR. Yeah, I was all over the place with music but it was so good!
Ion Boombox Deluxe Bluetooth Speaker, joining the Best of Both worlds.
It's funny looking back at how much fun it was to sit around and listen to tunes. How many times we could just bring our Boom Box anywhere we went and hang out while listening to music.
Sure we can do that now with ipods and phones but there's something simply magical about listening to music from these players. That's why I'm so excited about the new ION Boombox Deluxe Bluetooth Speaker.
What I love about it is the fact your joining the past and present in a harmonious creation.
Dual full-range speakers pump out powerful bass and clear highs
Stereo cassette plays all the tapes in your collection
Streams music wirelessly from any Bluetooth-enabled device
Records onto cassette from radio, built-in microphone or external source
Runs on AC or long-lasting (10 hr) rechargeable battery
Records onto USB stick so you can archive your old cassettes (you can finally listen to your old NKOTB tapes on your ipod)
Sensitive AM/FM radio
USB playback capability
Bass and treble controls for exact tonal customization
VU meters help adjust your recordings to ideal level

So you're joining the past features that you loved with the new features that make life easier.
This is pretty awesome!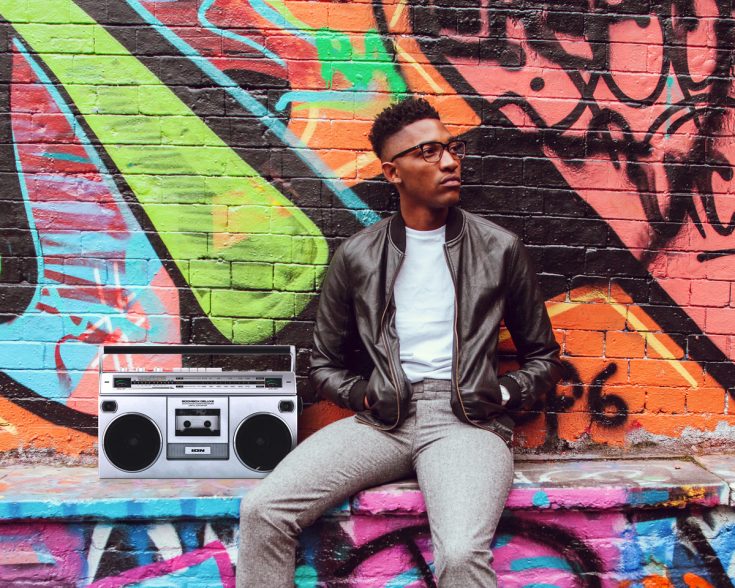 Boom Box Deluxe makes all your favorite old music sound brand-new again. This is a powerful, full-featured boombox in the classic fashion, just like you remember. It has a high-quality cassette tape player/recorder that plays your entire tape collection, plus you can make new recordings off the radio, with the built-in microphone or from an external source.
Its two VU meters look great and help you dial in your recordings at just the right level. Two robust full-range speakers powered by 14 watts of system power crank out powerful bass and clear highs, so wherever you are, it's a party!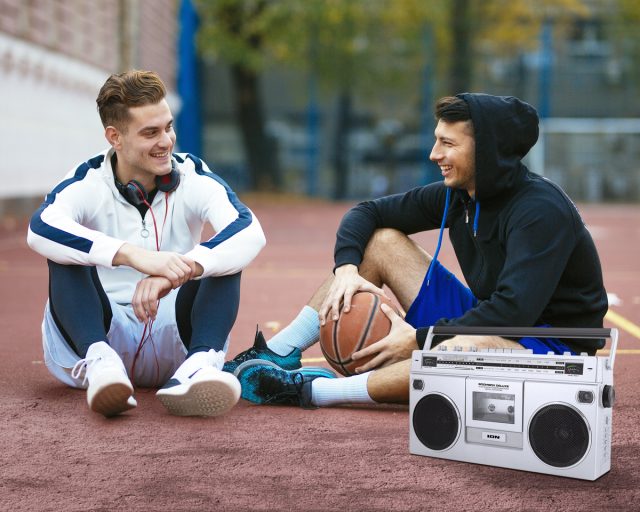 Boom Box Deluxe may look retro, but it's as modern as can be: It streams music wirelessly from any Bluetooth®-enabled device and it has USB playback capability to handle virtually any other music source. With bass and treble controls, you can customize the tone to your exact taste.
Boom Box Deluxe combines the best of the old with the best of the new. It adds up to non-stop fun.
Head over to Best buy and grab one today. This could be the perfect Birthday or Holiday present for that person who loves all things retro.
My son is a huge 80's fan and I think I just found his next Birthday present.