Disclosure: This is a sponsored post on behalf of Birds Eye Vegetables. However, My love of this product is all mine.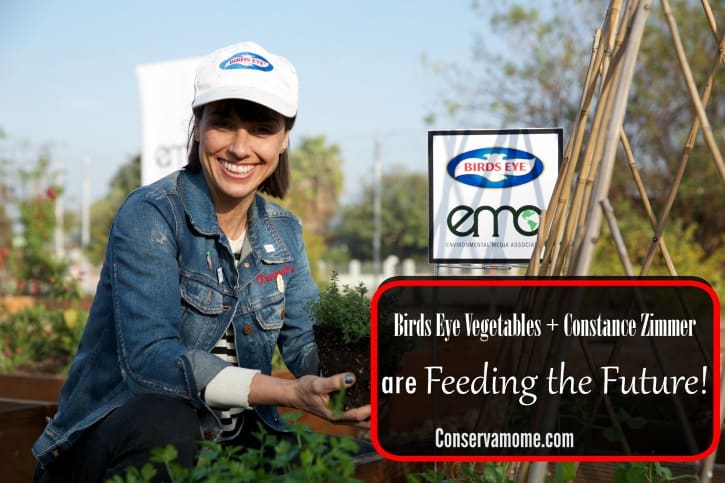 Although we live in one of the richest countries in the world, many of our kids aren't getting the nutrition necessary for healthy growth. Just 2% of children in this country meet fruit and vegetable nutritional guidelines. So Birds Eye vegetables and the Environmental Media Association have teamed up with Constance Zimmer for the #GreenMySchool program. This amazing program brings celebrities back to their hometowns to plant vegetable gardens with students and teach the importance of vegetable nutrition. Constance Zimmer, star of Lifetime's UnREAL, well known for her roles on Boston Legal, Entourage and House of Cards, is joining the campaign with a garden planting in Santa Ana, CA.to  speaking out about her involvement in a great program that's teaching children about healthy eating and vegetable nutrition.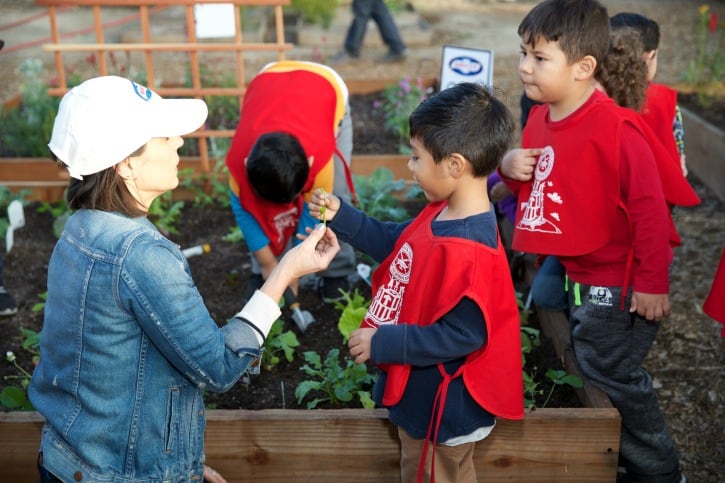 Birds Eye is proud to partner with Environmental Media Association to help students plant vegetable gardens with celebrities in their hometowns,  with the goal of inspiring kids and families to eat more vegetables.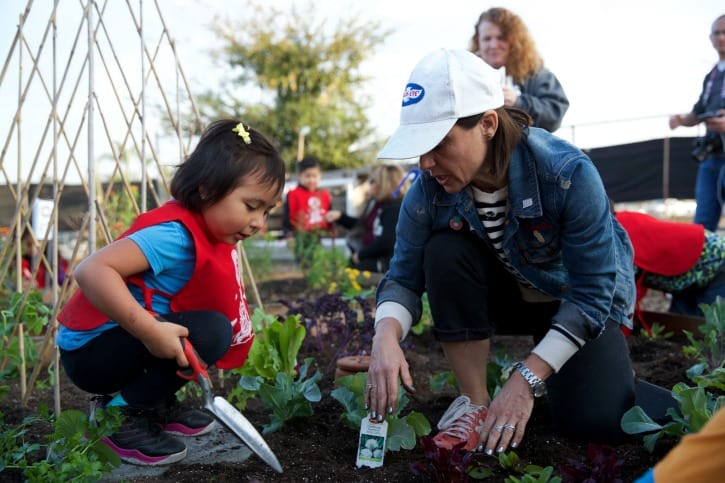 We know veggies are good for you, but almost no one gets enough of them. By making veggies convenient to buy, easier to store and quicker to prepare, Birds Eye has been helping families get their veggies for nearly 100 years.  Birds Eye has varieties for every taste and frozen vegetables are always in season.
And we know by making vegetables part of each and every day's nutrition, remarkable things happen. People experience less obesity, diabetes, heart disease and cancer.   Plus, when people eat more vegetables and less meat, farmers can feed more people using less land, water and energy – fewer chemicals are needed and fewer greenhouse gasses are released.  This all means that by helping people eat more veggies, we may actually help fight disease, feed the world and save the planet.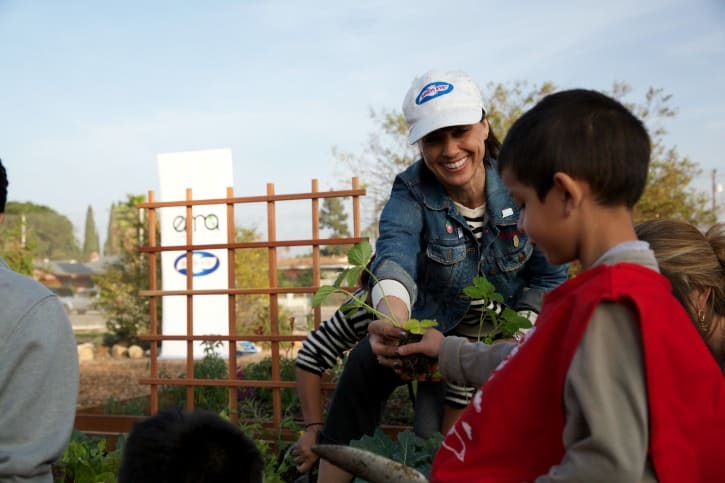 The Environmental Media Association  believes that the entertainment community has the power to influence environmental awareness of millions of  people.  EMA mobilizes the entertainment industry to educate people about environmental issues, which, in turn,  inspires them to take action.
By helping students plant a vegetable garden,  the #GreenMySchool program teaches students the  importance of vegetable nutrition, while allowing them to understand and connect with their  environment.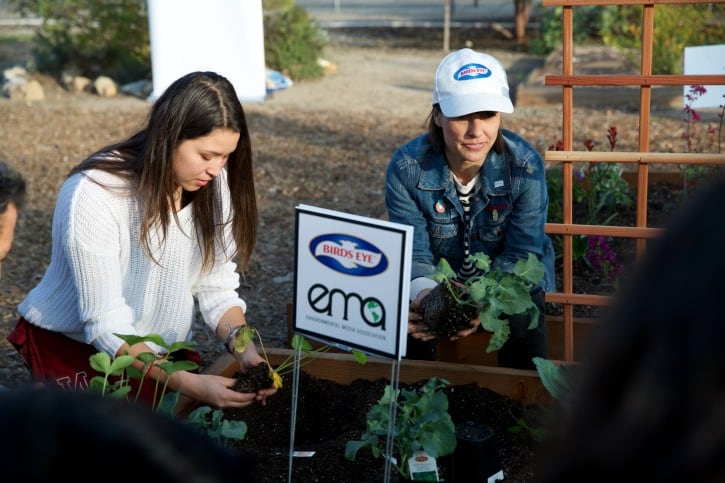 Birds Eye is committed to moving the needle on vegetable consumption in the United States – fresh or frozen, it's important  to incorporate veggies in every meal. Their partnership with EMA amplifies and furthers this mission.
Did You Know?
•  Birds Eye vegetables are grown on family farms, some of which have been harvesting for Birds Eye going back multiple generations.
• Their veggies ripen in the field, allowing them to reach maximum nutritional value before they are harvested.
•  Birds Eye vegetables are flash frozen within 6 hours of harvest, locking in nutrients. That means that frozen veggies are just as nutritious as fresh!
•  Only 28% of American's dinners include vegetables and nine out of 10  children do not eat the recommended daily amount of vegetables. By  educating children about the variety, taste and ease of veggies,  Birds Eye is working to turn that around.
•  You can find more information about about the process, their products and recipes at www.BirdsEye.com.
Check out a fun way I used Bird's eye Veggies in our home with the delicious Bacon Brussels Sprouts!
Don't forget to get social with them on Facebook & Twitter!
Save
Save