Disclosure: This post was written on behalf of sponsor. All opinions are 100% mine.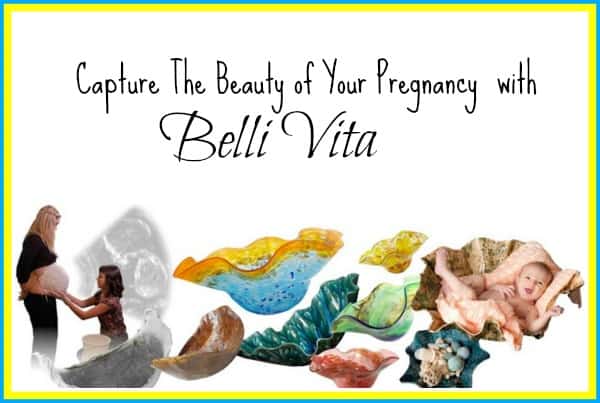 When I was pregnant with each of my babies although at the time I may have felt discomfort and large, it was a time I knew I would cherish forever because of the connection I was able to have with each of my babies. With each baby I had a different look and a different shape that I wish I would have been able to capture in a Pregnancy Keepsake.
The hand-blown belly bowls  from BelliVita, are shaped from pregnancy casting to help immortalize this beautiful and important time in your life. These beautiful pieces are decorated  with waves and curves expanding from the pregnant form. You can choose from two to four colors and all belly bowls include a sturdy mount to hang on the wall (upon request). As an alternative to the belly bowl shape, you can choose to have a blown glass vase using the shape of your blown glass pregnant belly casting. Another option is a hand-painted porcelain belly bowl with your choice of natural edges in colors of your likings.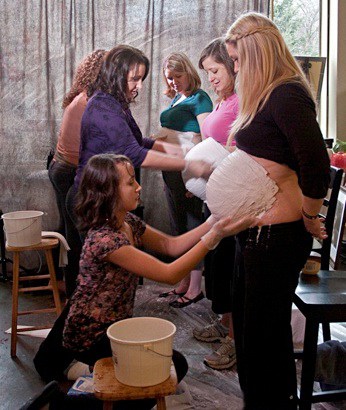 These pieces are works of art from the most beautiful natural models YOU & Your Baby.
Artist and Founder, Laura Marie, has a deep passion for pregnancy, working with people and creating exquisite timeless belly bowls from the shape of expecting mommy belly bumps! Her sculptural art  commemorates the experience of pregnancy that can be displayed and cherished for life.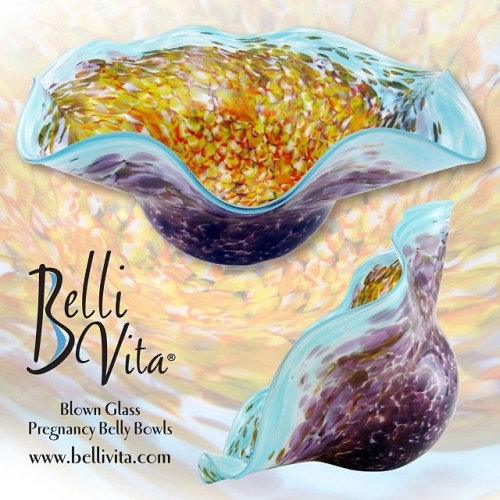 Laura Marie's studio is located in West Seattle at her home. Laura Marie will travel to California, New York and other U.S. cities to create belly bowls for expecting mommies all over the country.  You can also head over to BelliVita online and find out how easily you can begin this process from the comfort of your own home!
You can find out more about BelliVita over on their page. Make sure and check them out on Facebook, Twitter & Instagram.
BelliVita which means Beautiful life celebrates this beautiful time in a woman's life and in years to come you will always have a memento to remember when two hearts beat as one.