We all know how much help classrooms need. Whether it's through time or donations. Find out one way you can become a classroom hero this back to school season with Kleenex® Facial Tissue. This is a sponsored post on behalf of Kleenex® Facial Tissue. However, all opinions are 100% mine.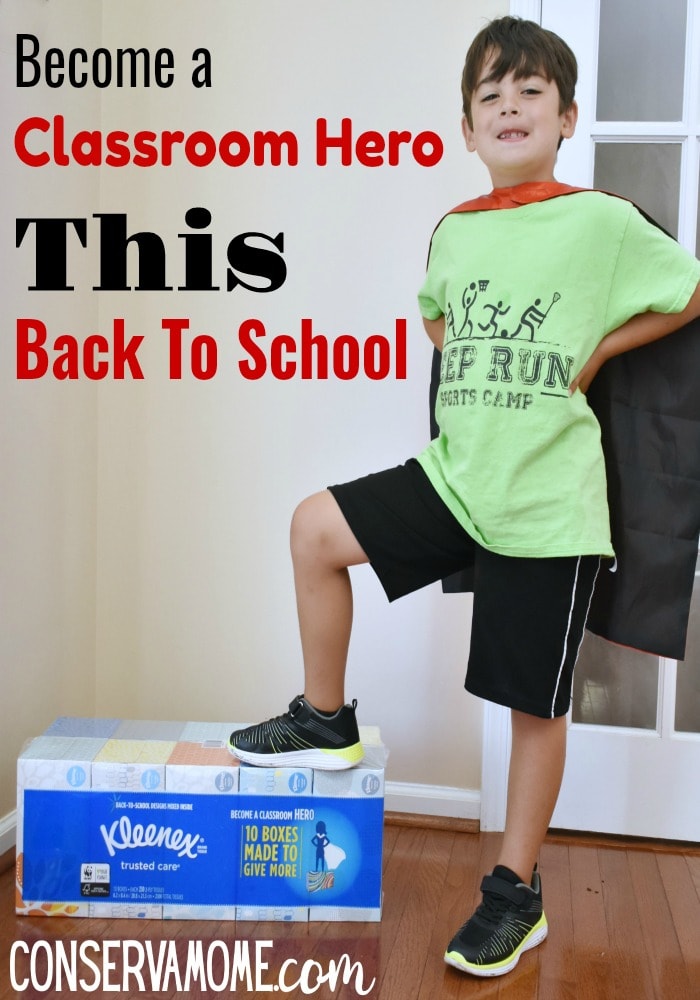 Back-to-school season is always an exciting time in our house. It's the start of a new beginning. It's the beginning of a new journey. We're entrusting our children to a group of people that are going to help them reach for the stars. After summer vacation if you're anything like me, you realize how exhausting this job can be.
Teachers give it their all – most with only the satisfaction of a job well done as a reward. We all know that most schools don't always have the big budgets they should and that's why it's important for parents to help out any way they can. Some parents help by giving of their time, while others help by sending in a little extra to help the teacher's year go a little smoother.
With all these teachers do for our kids, becoming a Classroom Hero is important.
Back-to-school shopping is one way we always make sure to keep my kids' classroom teachers in mind; by making sure we send in a little extra. This year sending in a little extra just got easier if you're a member at Costco.
Members will save $4.50 on the Kleenex bundle pack from 8/7 – 9/1 at Costco.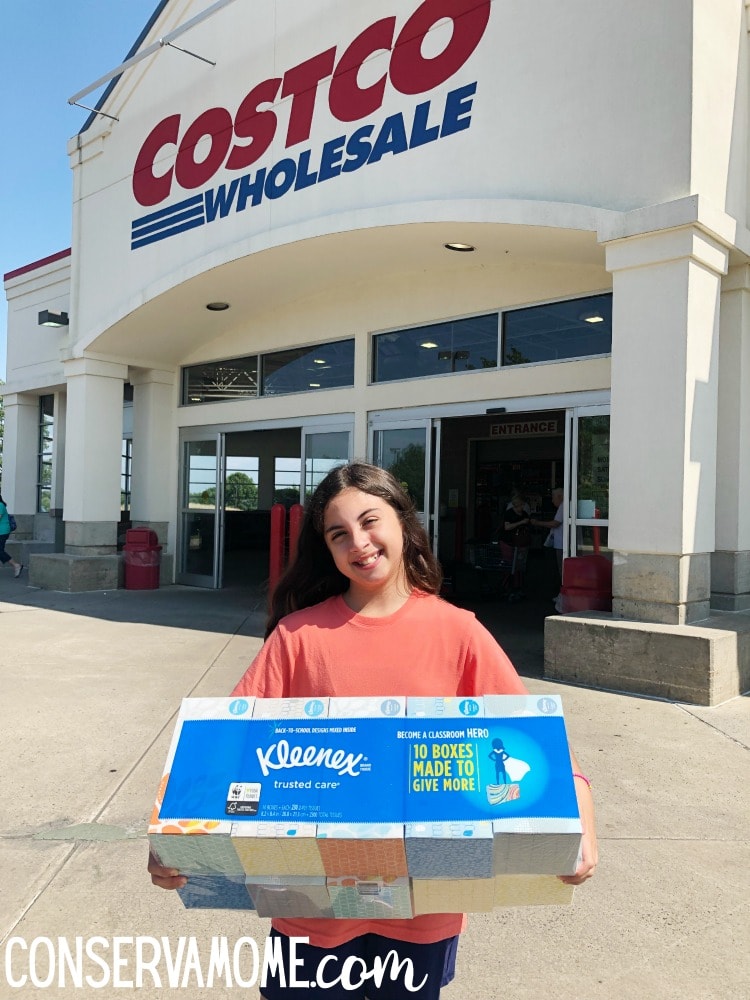 This special is available at Costco online, as well. Become a Classroom Hero by helping stock your child's classroom with essential products that teachers might otherwise have to purchase. Because you know they go through Kleenex® Facial Tissue like crazy!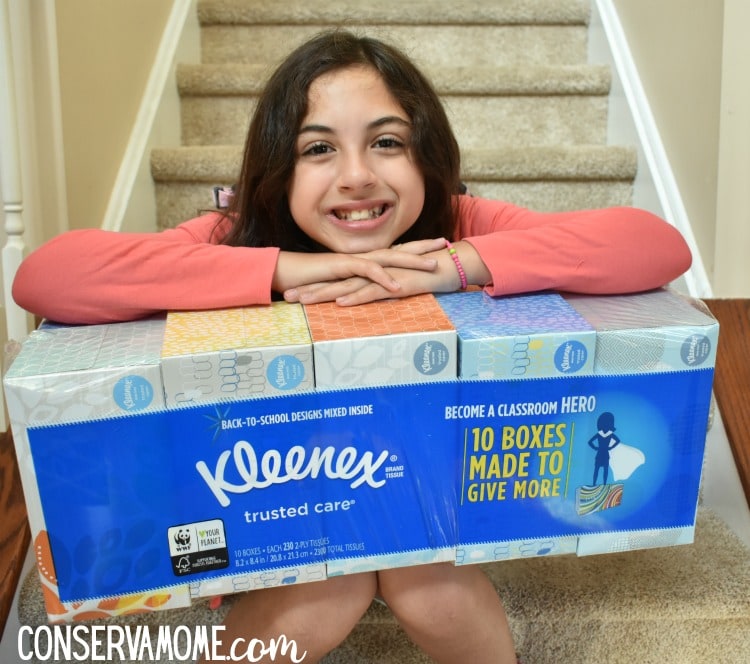 School budgets are getting tighter and teachers are feeling obligated to buy supplies out of their own pocket (sources here and here)
Kleenex® Facial Tissue bundle packs at Costco are Made to Give More. With 10-12 boxes per bundle (depending on the pack) these big packs will surely get your child's classroom moving in the right direction.
Most importantly, there's 43% more tissues per box than the best-selling Kleenex tissue box in rest of market (160ct box). These boxes are hearty!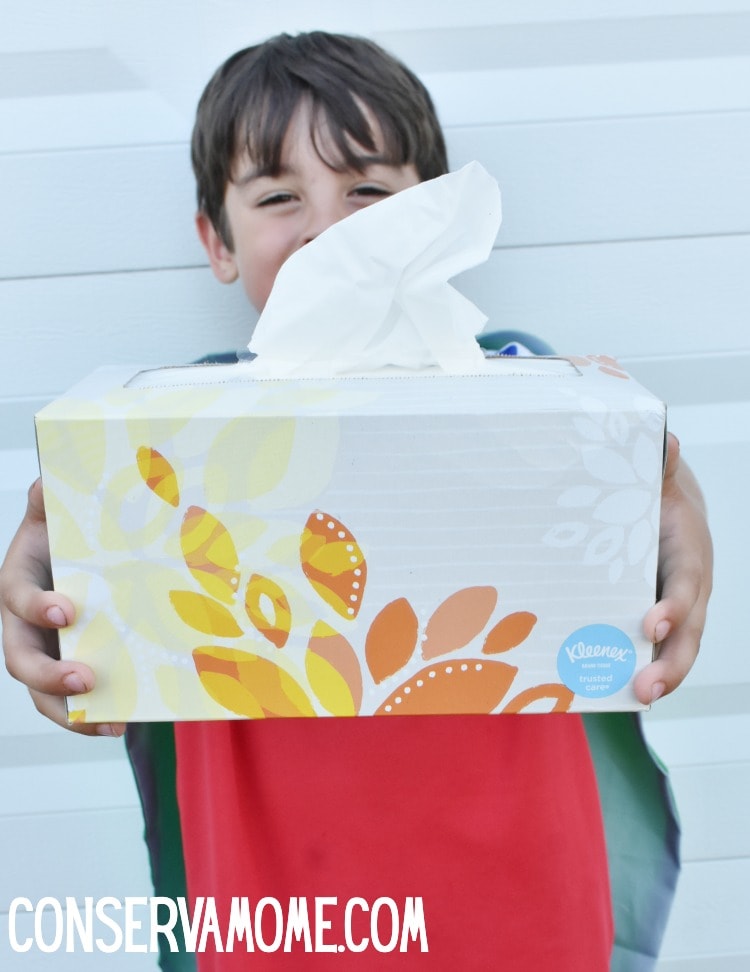 Getting ready for the back to school race just got easier. Make sure and grab this fantastic bundle pack at Costco. With 4 kids heading back to school you better believe I grabbed a few! To help you get organized for back to school, I have a free Back to school checklist you can print out here.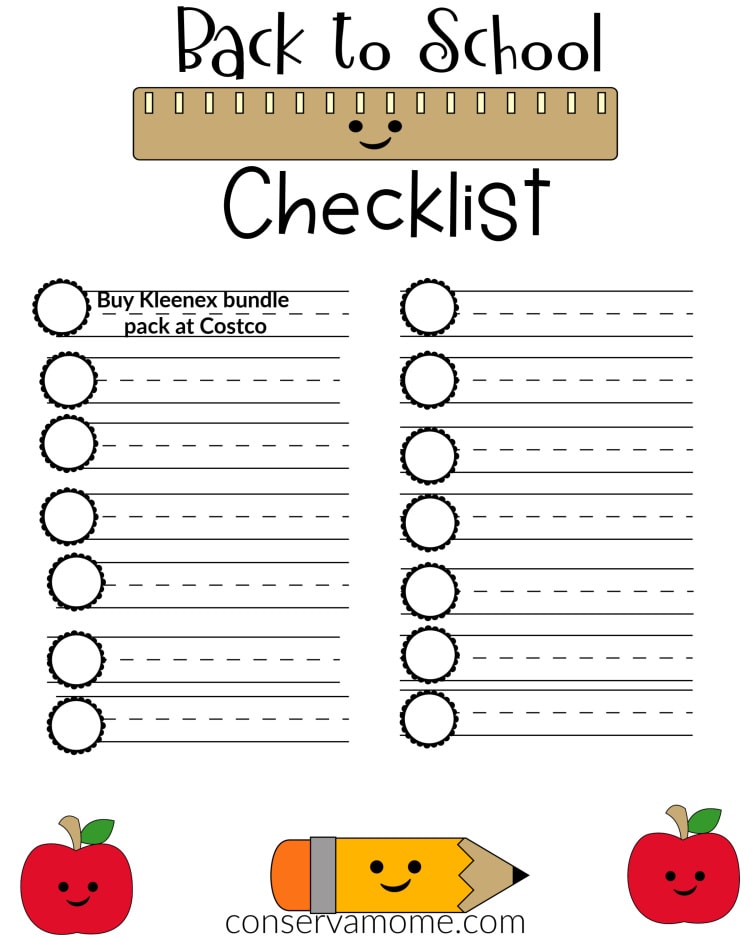 This will help you make sure you are organized and ready to send your kids off to school.
Getting organized and ready to go this school year just got easier. Most importantly, being a Classroom Hero goes further at Costco.
So head into Costco today and start saving while helping classrooms.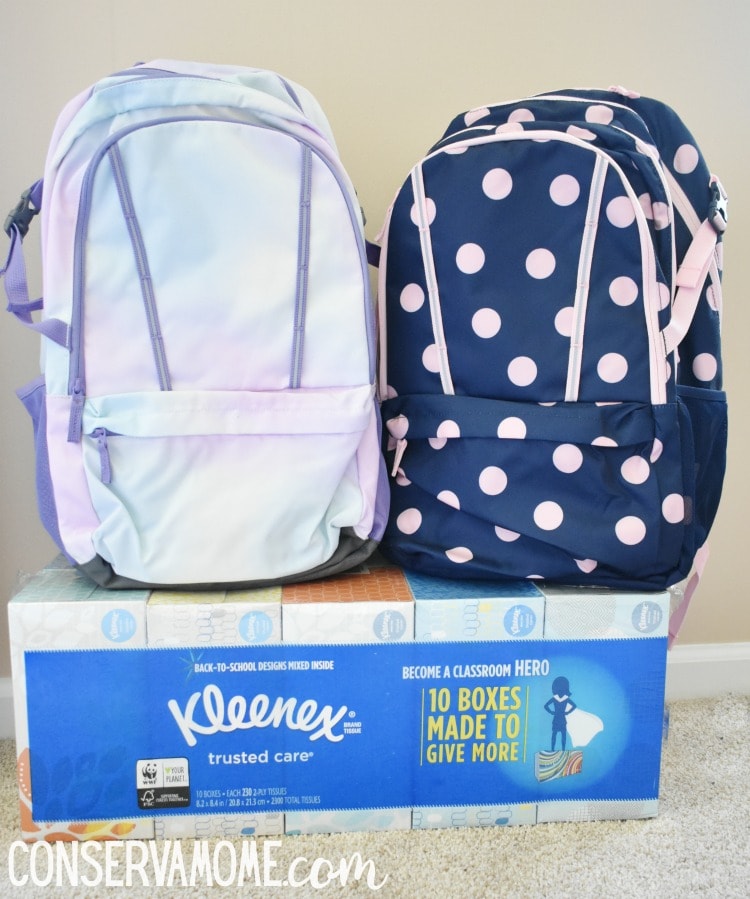 Giving back to your child's classroom just got easier thanks to Kleenex and Costco.
Make sure and stay social with Kleenex® Facial Tissue on Facebook and Twitter for all the latest product news, information and more!
This is a sponsored post on behalf of Kleenex® Facial Tissue. However, all opinions are 100% mine.