Do you have what it takes to a Bays Pizza Genius ? Enter this fun Giveaway + Grab a delicious Black Bean & Avocado English Muffin Pizza Recipe ! Disclosure: This post is sponsored by Bays Pizza & ReachOrb. However, All opinions are 100% mine.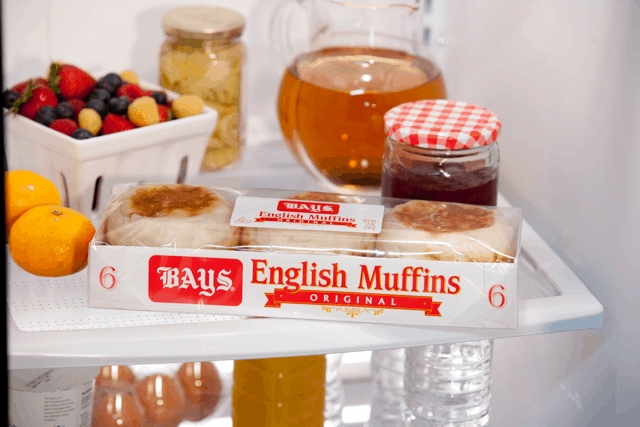 Do you rule in the kitchen, when it comes to toasting up some tantalizing treats for your family and friends?  My family loves English Muffin pizzas. They're an easy way to  have them because you can add pretty much anything to make them amazing. We love Bays English Muffins because of their quality and delicious flavor. Bays has consistently delivered on its promise to serve the best English muffins in the world. First sold by the dozen in brown paper bags, the muffins were hand-delivered to bakeries, restaurants, hotels and private clubs. Soon Americans made Bays English muffins a necessary breakfast staple. If you haven't tried Bays English Muffin pizzas, you're missing something tasty that's super easy to make.
Bays makes any dish easy, delicious and fun. And, everyone can create their own masterpiece using Bays English Muffins as the blank canvas.  The good news is that anyone can be a Bays Pizza Genius.
Need some inspiration? Check out two delicious recipes below! One is for a Prosciutto Fig Pizza recipe found on the video below and one for an Avocado & black bean pizza I created in my kitchen.

Black Bean & Avocado English Muffin Pizza recipe:
What you'll Need: 
Bays English Muffins
Refried Black Beans
Shredded Mozzarella Cheese
Sliced Tomatoes
Sliced Avocados
Mexican Cream (or 1/2 Cup of sour cream mixed with 1 tsp of salt & 1/4 cup of milk)
Salsa Verde (any one will do)
Directions:
Toast the English Muffins and add the refried beans.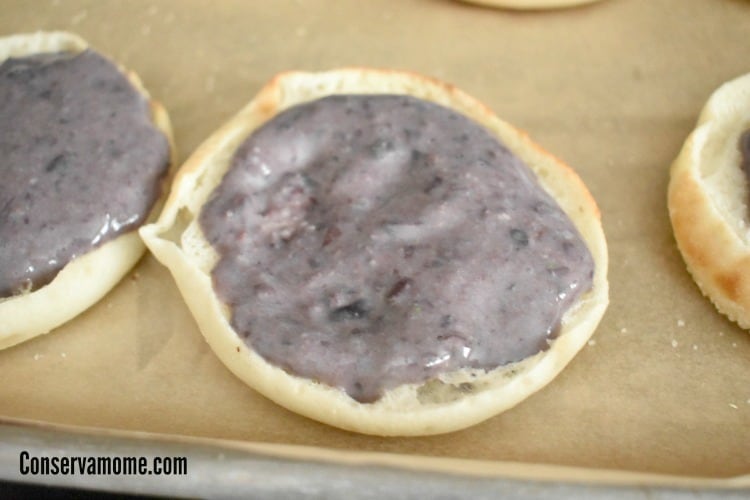 Add a handful of mozzarella cheese over the black beans and broil for a couple of minutes until the cheese is melted. Add the sliced avocado and tomato. About two pieces fit on each one.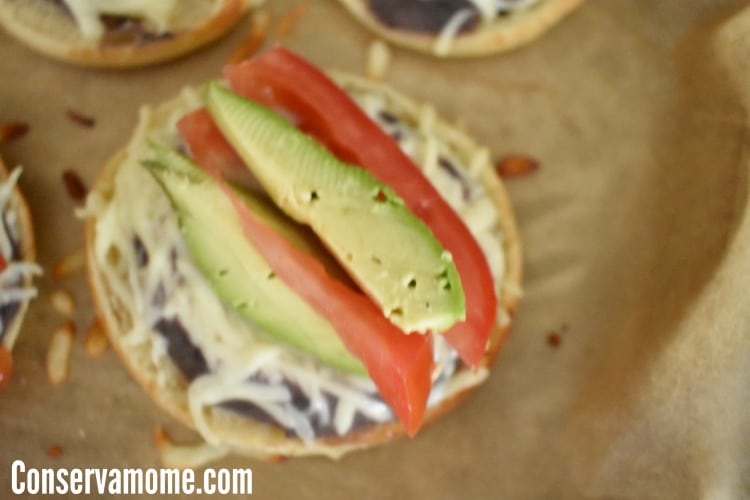 Drizzle with the cream and salsa verde and you're ready to rock!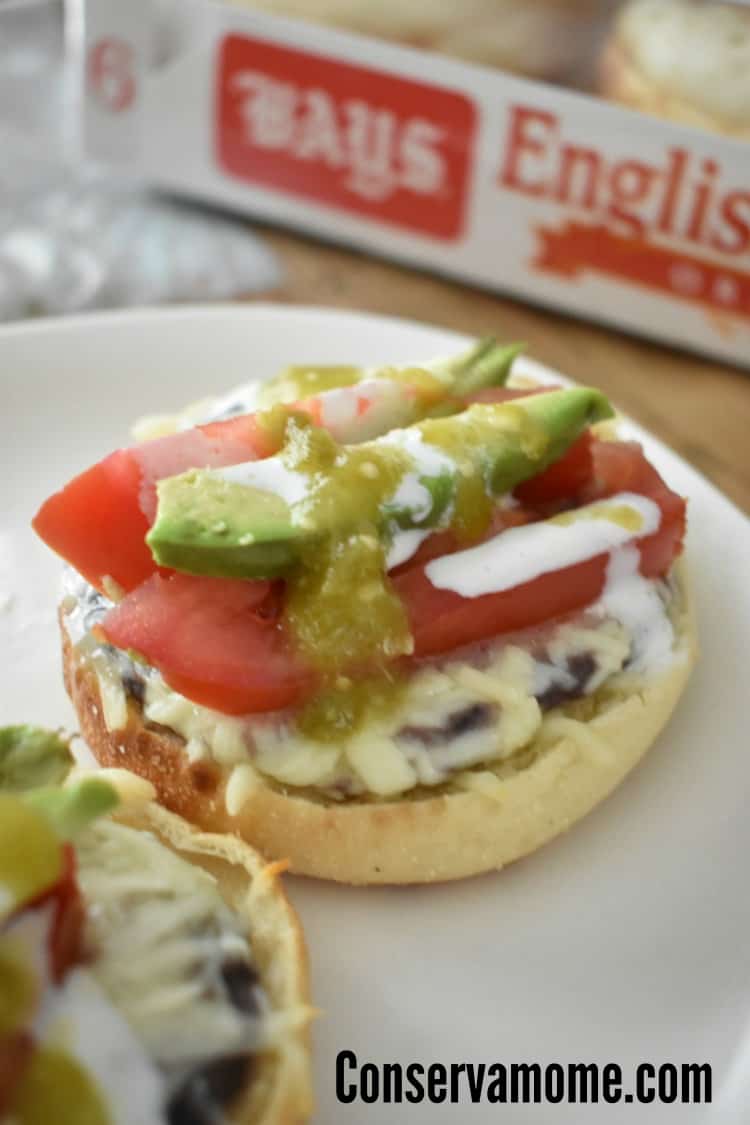 These are so amazing and will be gone quickly so make plenty!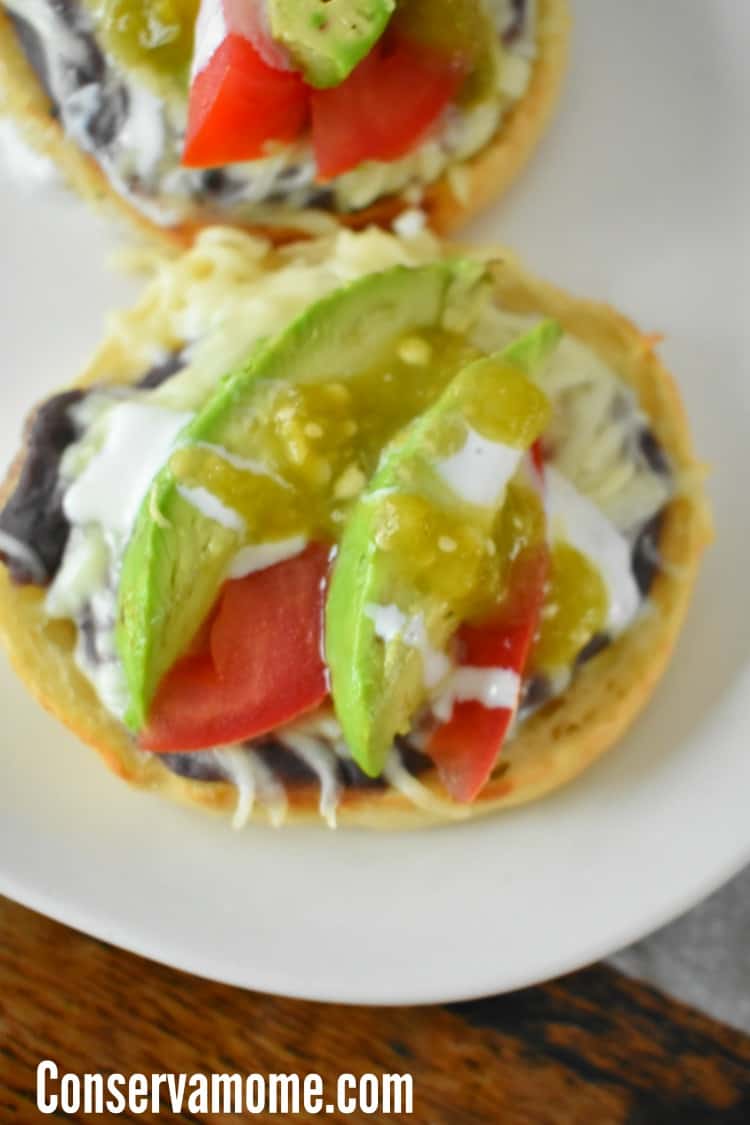 See how easy it is to dress up or down your Bays English Muffin. There are four varieties of Bays English Muffins: Original, Honey Wheat, Sourdough and Multi-Grain.  You can find them in your grocer's refrigerator case (may be found near eggs, butter or refrigerated dough). They're great to always have them on hand for a quick meal or snack! Looking for more delicious recipes? Head over here!
Ready to show of Your Pizza Genius skills? Here's a fantastic giveaway to help you make some amazing Pizza Creations in your own home!
Click on this link  to enter every day for a chance to WIN a countertop Pizza Maker Oven and two packages of Bays.   Enter and share why you are a Bays Pizza Genius from March 1– March 20, 2018.  The official rules are located at bays.com.  There's no purchase necessary.
So head over to enter this fun giveaway and show off your Bays Pizza Genius!