Luxury comes to your home with gorgeous Baby Home Baby Gear! Who says you can't have style in your home when it comes to baby gear? Gone are the days of tacky furniture and colors. babyhome has come out with a gorgeous line of stylish,sleek and trendsetting pieces that are not only aesthetically pleasing but incredibly functional. Most important with prices that are perfect for any home!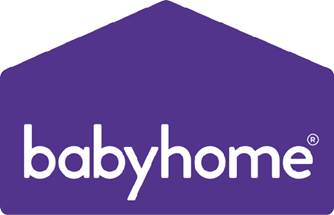 Based in Barcelona, Spain, Babyhome offers a dynamic range of award-winning highly designed, extremely functional and lightweight baby products.  Babyhome's dedication to excellent design is matched by the commitment to function and safety.  The Babyhome range includes strollers, bassinets, highchairs, bed rails and a wood collection that includes mini cradles and bounce chairs, along with coordinating accessories.  Babyhome's U.S. offices are located in Budd Lake, New Jersey.  For more information on Babyhome products visit www.babyhome.es.
The babyhome wave bouncer chair.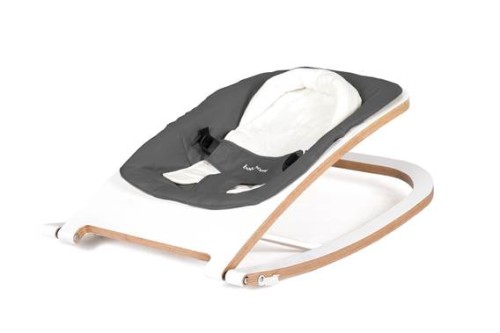 Barcelona, Spain-based Babyhome, an award-winning manufacturer of high-quality children's products expands its wood furniture line with the introduction of Wave, an innovative bounce chair.  Wave joins Babyhome's novel so-ro mini cradle in the collection and boasts outstanding finishes making it ideal for rooms with contemporary, modern décor.
The Babyhome Wave Bounce Chair has a recommended retail of $179 and is available online and at specialty juvenile product retailers nationwide.
Introducing the new Air bassinet by Babyhome: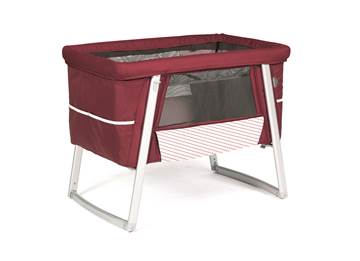 – AIR Is Lightweight, Portable & Compact
– Folds Flat into a Travel Bag
– Includes a Diaper Changing Station
– Has Side Mesh Panels & Side Storage Pockets
– Rocks, Rolls or Remains Stationary
Available in Graphite, Purple, Sand, Sailor and Rose. The Babyhome Air bassinet has a recommended retail of $299 and is now available at specialty juvenile product retailers nationwide.
Babyhome Taste (High Chair)-New!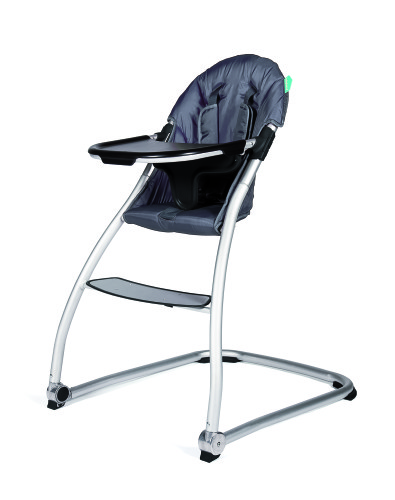 Taste is a very light, simple and safe high chair with a polished aluminum frame and wide, stable base.  The seat is large and comfortable with a quilted liner.  The chair features a new system that allows for the tray to be easily removed sideways with one hand without having to remove it completely.  Additionally, the chair's tray can be totally detached to be put in the dishwasher.  The tray can also be fully removed for versatility allowing the use of the chair with or without a table. A five-point safety harness is included that can be adjusted as a child grows.  The highchair folds easily in a single step compactly so that it can be stored in small spaces.  The chair offers easy cleaning as well with its washable high-tech fabric.  Its high-quality finishes and clear subtle lines turn Taste into one of the lightest highchairs on the market; one that is extremely flexible and able to adapt to any environment.
Available in Sky, Argil, Dark Grey, Leaf and Cloud
Recommended retail: $169
Visit Babyhome on:
Facebook: facebook.com/babyhomeofficial
Youtube: youtube.com/babyhomeofficial
Twitter: @babyhome_social
Pinterest: pinterest.com/babyhome
Instagram: http://instagram.com/babyhomeofficial