Disclosure: This is a sponsored post on behalf of Babysmile Nasal Aspirator. However, My love of this product is 100% mine.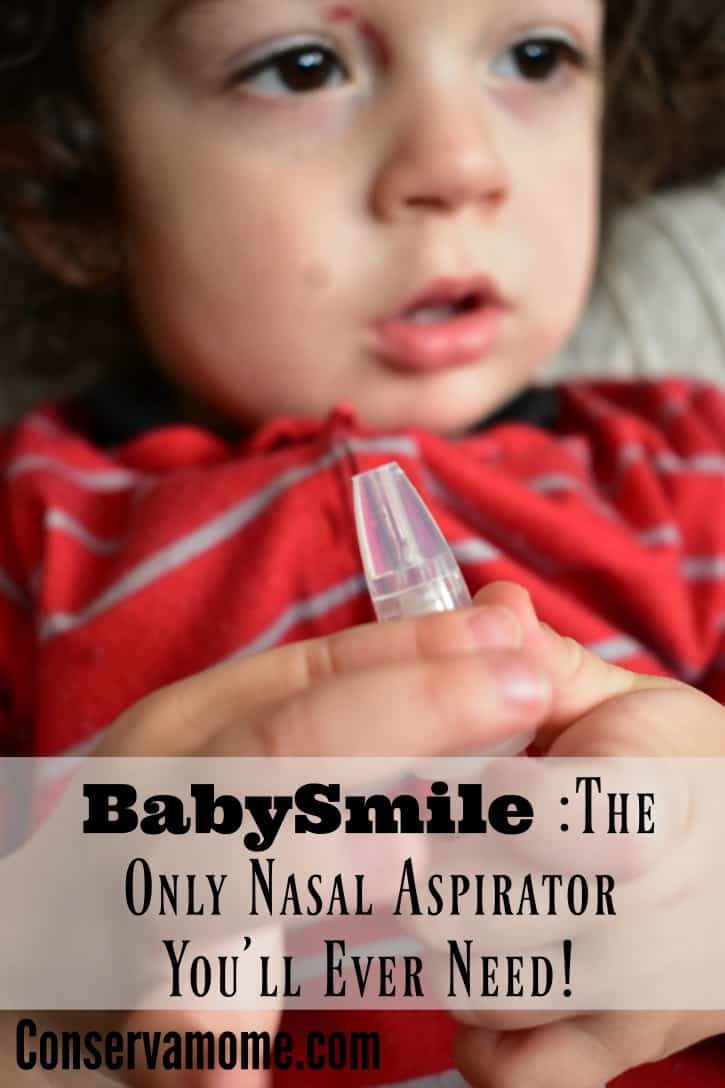 The past week has been absolutely miserable in our home. We ALL got hit with a respiratory virus that knocked us all on our feet. The worst one was 5.0. Because he's still under 2 there's really not much we can do to help him feel better (ie:Medicine for symptoms,etc.). However, the one thing that I know can help is aspirating the boogies. That being said, let's face it, taking boogies from a toddler is not the easiest thing in the world, chances are you'd have better luck taking it from a rabid chipmunk outside. So it was heaven sent when I opened my mail and found the BabySmile Nasal Aspirator waiting for me to try out.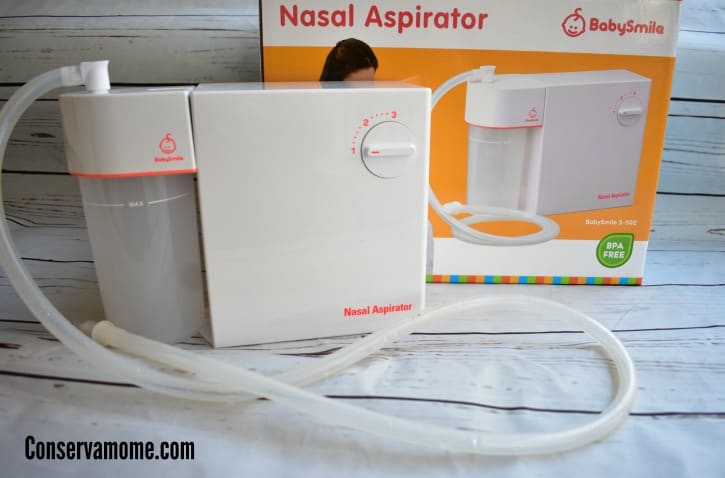 If you don't get all the mucus out, not only will you have a miserable baby but it can lead to some larger problems and infections. We've all used the old Bulb Syringe which may or may not be the best idea when it comes time to cleaning out. There are some other famous items on the market that involve having parents suck the boogies out. Although you really don't get the boogies in your mouth, trying to wrestle a baby to suck it's boogies out while you are sucking away is not exactly the easiest thing in the world. Yeah snot ends up everywhere!
So when I realized that the process of sucking boogies out would be simplified I was intrigued and it couldn't have come at a better time! Baby Smile, developed a hospital Grade aspirator to help parents give their little one's the much needed relief they need.The BabySmile S-502 is built to be tough on mucus and gentle on your baby with its powerful suction and soft silicone tip. The BabySmile S-502 is designed to be user-friendly and practical for home use. Just plug the device in and press the "ON" button to experience nasal care like never before!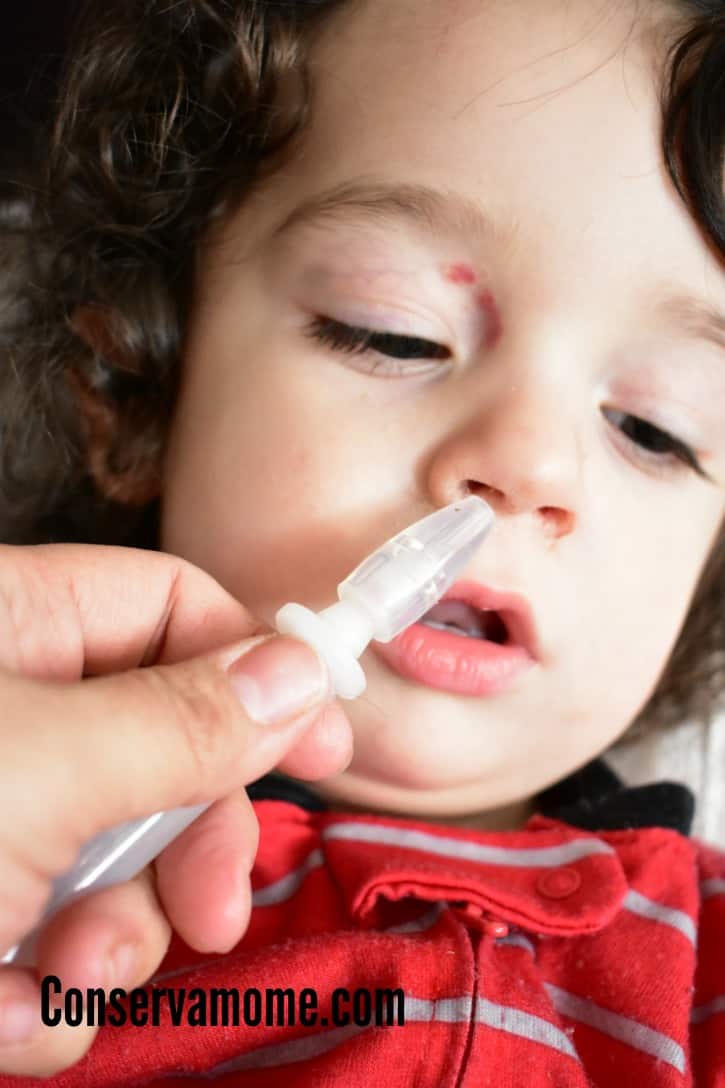 If all things in parenting where this easy!
It uses a steady suction that you can control depending on the amount of mucus and the soft silicone tip makes for an easy process. Even the most hesitant of "customers" might actually realize this is actually worth their doing.
The Baby Smile is extremely easy to use, most important it's even easier to clean! Because all parts are removable. So you can get it all clean and ready to use for the next time.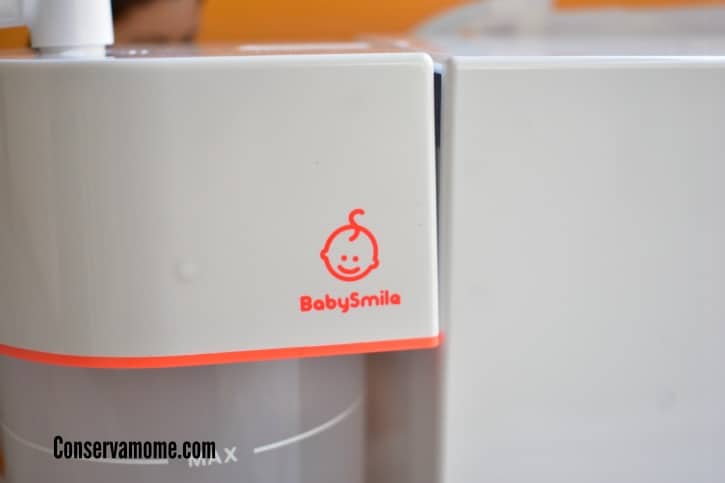 There's really not a lot you can do when you have a sick baby except keep them comfortable, hydrated and their boogies clean. The Baby Smile Nasal aspirator is giving you the chance to give your little one the ability to feel better faster and you the peace of mind that it's getting done easily,quickly and effectively.
Baby Smile wants you to give your little one relief the easy way. You can buy the BabySmile Nasal Aspirator over at Amazon. Think of the amazing help it will give your little one during a cold, or you can give it as the perfect baby shower gift!
However, One lucky winner will have the chance to win this fantastic product to use for their little one. All you have to do is enter below for your chance to win. Giveaway is open to US only and ends on 2/13 at 11:59pm EST. Must be 18+ to enter. Good luck!
Disclosure: All opinions are 100% mine. This giveaway is in no way associated with, sponsored, administered, or endorsed by Facebook, Twitter, Google, Pinterest or any other social media network.All opinions and experiences are
Conservamom
's. Open to Continental US residents only , must be 18+. Confirmed Winner(s) will be contacted through email and have 48 hours to respond before a new winner will be drawn. No purchase necessary. Void where prohibited by law. The sponsor will be responsible for product fulfillment to winner(s) of the giveaway. The disclosure is done in accordance with the Federal Trade Commission 10 CFR, Part 255 Guides Concerning the use of Endorsements and Testimonials in Advertising. For questions or to see your product featured in an Event you can contact Elia At
Conservamom