Looking for more ways to be more Environmentally Friendly? Here are some suggestions to get you started.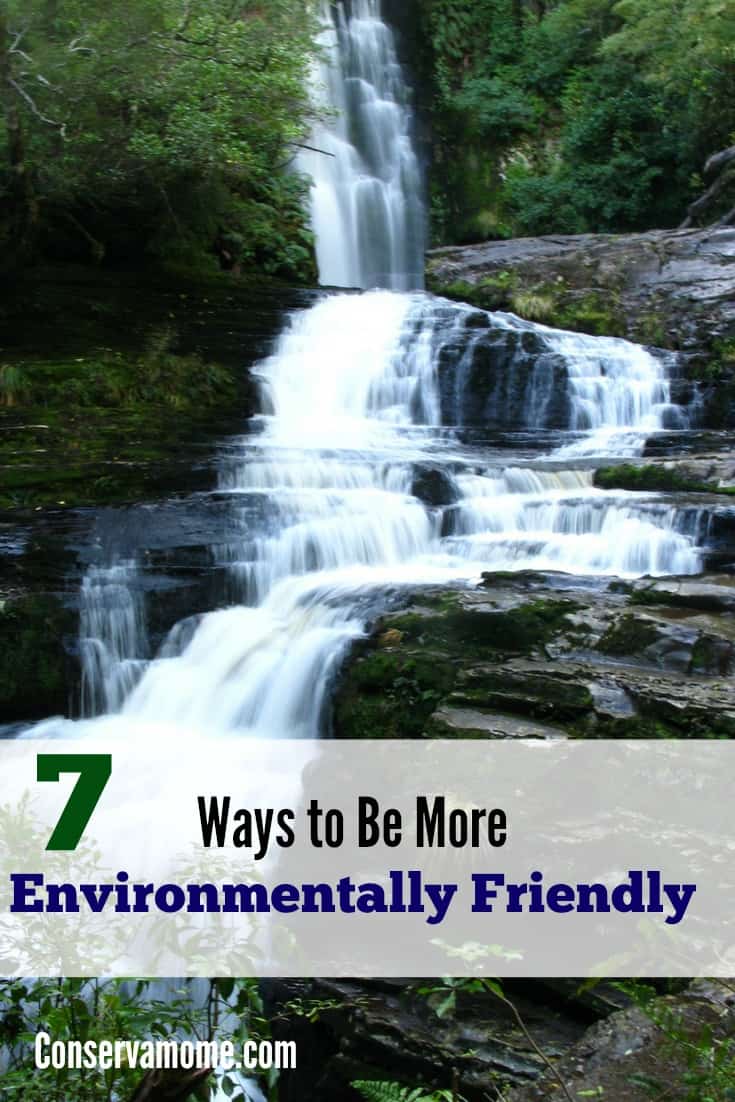 Everyone wants a great looking home that is environmentally friendly, but most people aren't sure how to achieve that goal. Fortunately, with the growing worldwide environmental movement, there are more and more resources available for people who want to take steps to save the environment. It's important to remember that conservation is a group effort and that even small steps taken around the home can lead to big impacts down the road.
Composting Makes Great Fertilizer 
The simplest way to start on the path to being environmentally friendly is to create a compost heap. Composting, at its most basic level, is a way to speed up the decomposition of kitchen and garden waste. This process leads to a nutrient rich organic matter which is a great fertilizer for your vegetable garden. Â In the old days, people composted by building a waste pile in their backyard that they tended as necessary. Today the process has gone mainstream, and there are a variety of composting products available for you no matter where you live.
Use Energy Ratings to Get Efficient Appliances
If you're already composting, or you feel that's not for you, replacing your household appliances with modern energy efficient ones can make a big difference. Today's appliances come with energy star ratings which show you exactly how much energy they use. These ratings were created by the United States government in 1992, as a way to encourage consumers to buy environmentally friendly products. By using these ratings, you can compare different appliances against your budget and ensure you get the most efficient machine for your dollar.
Swap Out Your Old Light Bulbs for Energy Efficient Ones
While you're switching out your appliances, be sure to take a look at your light bulbs. Swapping out your old incandescent light bulbs for energy-efficient LED or compact fluorescent bulbs is a great way to lower your energy bills, while making your home more eco-friendly. Once you've changed all your light bulbs over, be sure to turn them off when you leave the house. After all, there's no point in lighting an empty home.
Winterize Your Home to Keep Control of Your Heating Costs
If you live in an area where you have to heat your home in the winter, you might wonder how you can be eco-friendly while still keeping warm. Checking your home for air leaks is a great place to start. If you have older windows, putting a layer of plastic on them is a way to create an air tight seal over them. These plastic sheets are easy to install and available at most hardware stores. Another way for your home to be more eco-friendly in the winter is for you to turn down your thermostat at night and when no one's home.
Solar Power Is the Ultimate in Eco-Friendly 
As more and more people become interested in creating an environmentally friendly home, there has been a growing interest in home-use solar power. As consumer interest has grown, the industry has responded and now solar panels are better than ever. A solar panel technician can review your home and show you ways solar power can help your home become more eco-friendly. Whether it's solar heated water you're looking for or electricity to get you off the power grid, solar power is the ultimate in eco-friendly.
Recycling Is Easier Than Ever 
When most people think environmentally friendly, they think about recycling. The recycling movement has spread across the country and most localities now offer recycling services. In addition to this service, there are ways you can recycle that don't involve throwing out waste. The next time you reach for a paper napkin or towel, grab a cloth one instead. If you're using disposable diapers, considering using cloth ones, if only occasionally. These small steps, when taken together, can have a big impact on your carbon footprint.
Save On Water and Save the Environment 
In addition to recycling, many people try to limit their water usage in an effort to create a more environmentally friendly home. The steps you take don't have to be large; merely fixing the dripping faucets in and around your home can make a big impact on your water usage. Another easy to do change is to turn off the water when you're brushing your teeth. These little steps add up to a more eco-friendly house.
Even Governments and Corporations Have a Role to Play 
It's not just individuals who have become more eco-conscious. Even corporations and governments have come to realize the benefits of protecting our environment for future generations. Projects like the cadiz water project in Southern California are becoming more common as people combine their eco-friendly homes into an eco-friendly community.
There was a time when being environmentally friendly seemed like a passing trend. That time is passed. Today everyone from individuals to governments are doing things to help preserve the environment for future generations. For individuals, that means there are more opportunities than ever to make their home environmentally friendly. Everyone has a role to play in this, so make sure you are doing yours.