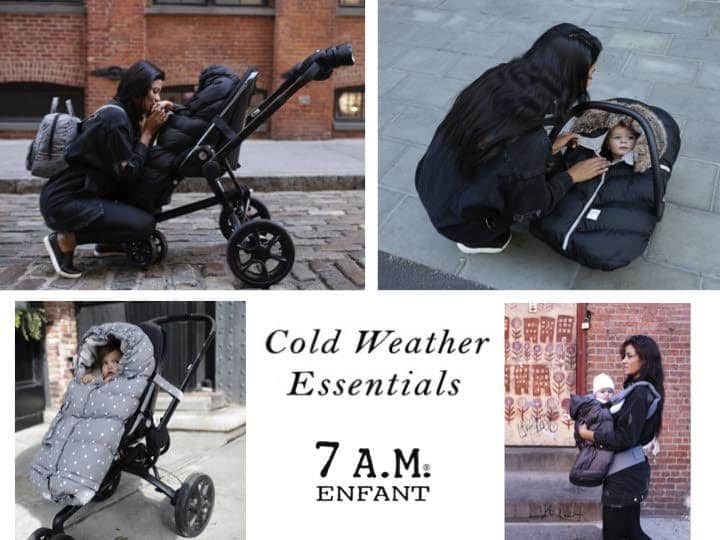 If you're in the NYC area this Thursday or Friday you're in for a fun treat.  7 AM Enfant, the NYC-based pioneering PETA-approved accessory and outerwear line, is about to kickoff a huge Winter Sample Sale starting this Thursday. Their award-winning innovative outerwear that fits all strollers, carriers, car seats and more is made to combat this city's most frigid months.
We've been hit with a lot of snow, and below normal weather this season, so why not protect your little one with items from this amazing line.
Stock up on some fun favorites that will be perfect for this cold weather we've been having.

If you're in the area make sure and attend! Wine and snacks will be served!
Date: Thursday, February 8 and Friday, February 9
Time: 12:30pm – 6:00pm on Thursday
9:00am – 6:00pm on Friday
Location: 150 Beekman Street, Suite 1