Toddlers aren't exactly the easiest to get things done with. Taking pictures can be one of those instances where you have to really think outside the box. Check out 5 Tips for Photographing a Toddler to help get you great memories of your toddler. This is a sponsored post on behalf of Canvas Factory. However, all opinions are 100% mine.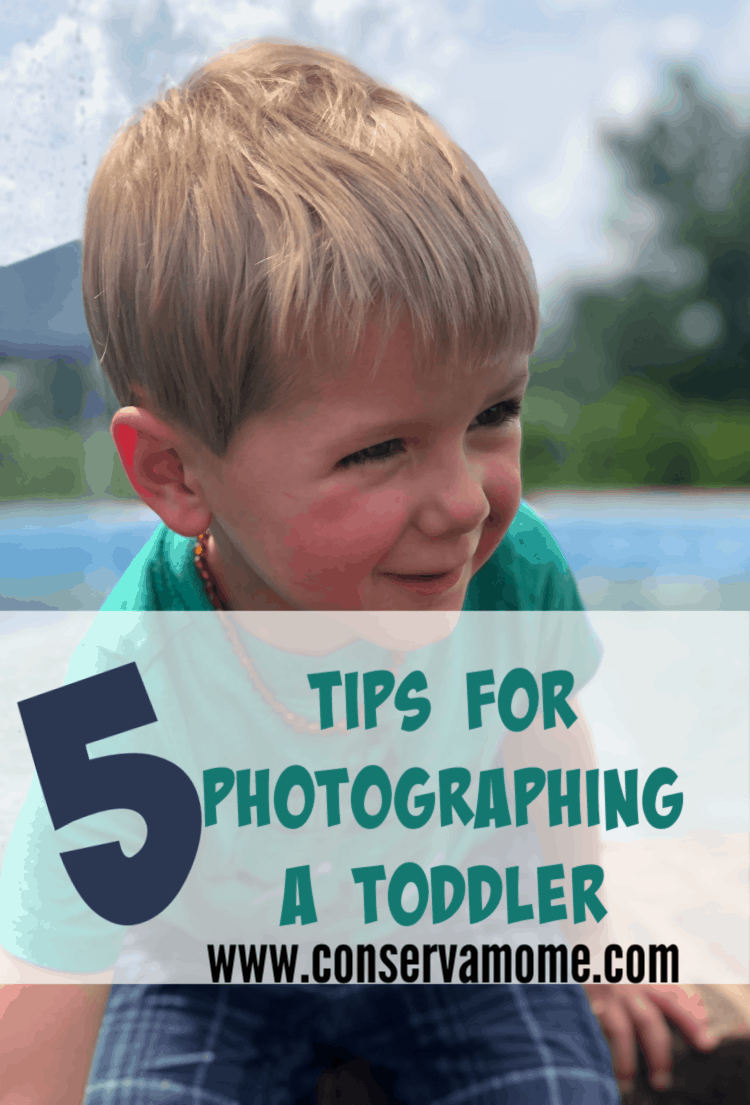 5 Tips for Photographing a Toddler
Photographing toddlers: It's not easy. And it's not going to be easy for another few years yet. It was easy when they were tiny and didn't wiggly, squirm, or quickly look away right as the camera clicked. But even then their expressions weren't always the most photogenic. Professional photographers have their own bag of tricks when it comes to helping children cooperate, but what about the mom who wants to snap her own gallery worthy shots of her children? It is not easy but moms are clever and there are certainly a few tricks we can use to coax even the testiest of toddlers into "posing" for a nice picture. Keep on reading to find out 5 tips for photographing toddlers.
Set the scene.
And I'm not talking about props and Pinterest perfect settings. Set the scene by making sure your little one is in the right frame of mind for a photo-shoot. Make sure they aren't hungry, they've emptied bladders and bowels, and that they are freshly rested. There's nothing quite like the sinking feeling of watching a dark wet circle begin to expand on your son's brand new shorts (the ones you bought in just-the-right-shade-lavender to matches big sister's dress). By making sure all of your child(ren)'s basic needs are taken care of before you begin the attempt to capture a mantle worthy photo, you are helping everyone power through the process just a little easier.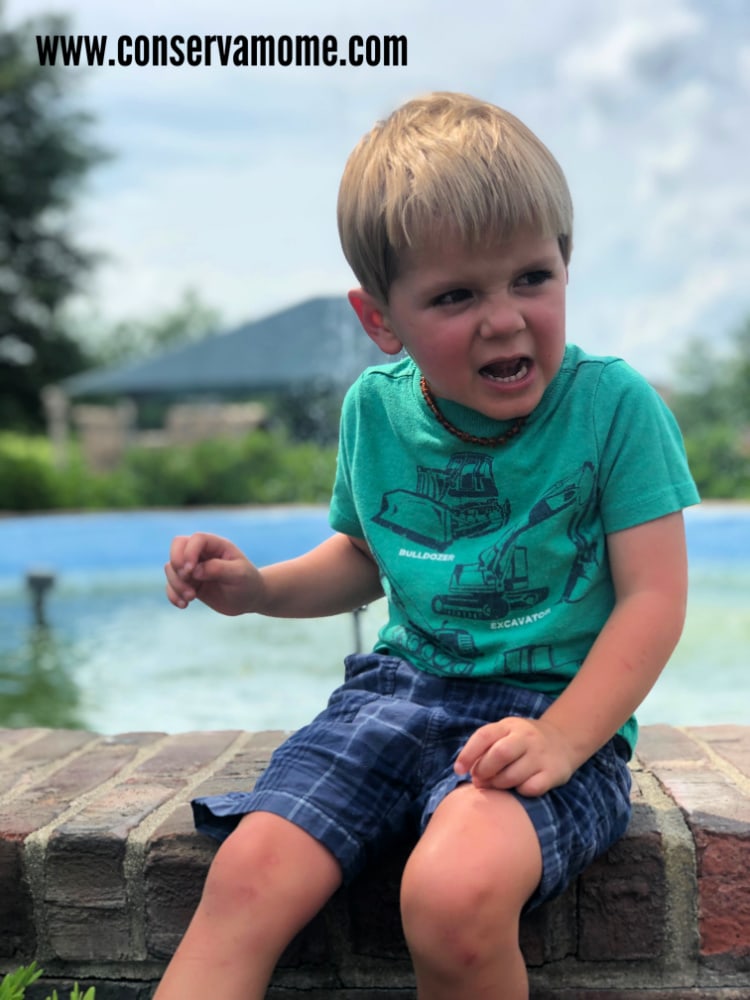 Always be ready
Sometimes the best photos are not the ones photographers meant to take. Sometimes the candid photos we moms take while we're on the playground with our kiddos turn out to be some of our most treasured memories. With the fancy pants smartphones on the market these days, it's easy to get quality photos that enlarge nicely. This photo of my son, for example, was entirely spontaneous and taken on my iPhone 8+. We had been playing at the park and as we were leaving he said "take my pick-shure wif da wadder and da storm cwowds, Mommy!" So we did. And now it's hanging above our fireplace.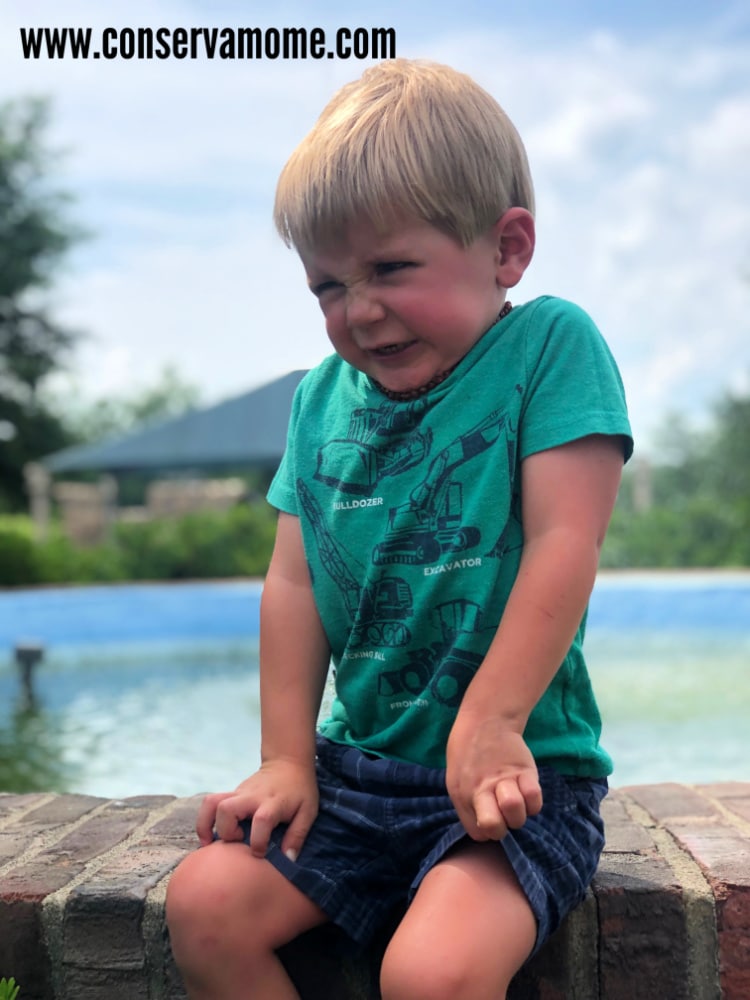 Patience is a virtue
Like we talked about, photographing a toddler isn't that easy, but it can be enjoyable. Start the endeavor knowing that it could take a while. Play games, tell jokes, and enjoy each other. If it all goes well the smiles you immortalize will be genuine and your little one will remember a fun outing with Mama every time they see the picture.
Call in reinforcements
Greatness is not often achieved alone. In fact, this particular task will probably be much more enjoyable with a helper or two tagging along. Having someone to make sure that dresses are covering panties, noses are wiped, and faces are turn in the right direction will definitely be handy. Although, reinforcements don't always have to be human. Do what you gotta do, Mama. Fun snacks, the promise of ice cream on the way home, silly toys to coax smiles, all are acceptable here.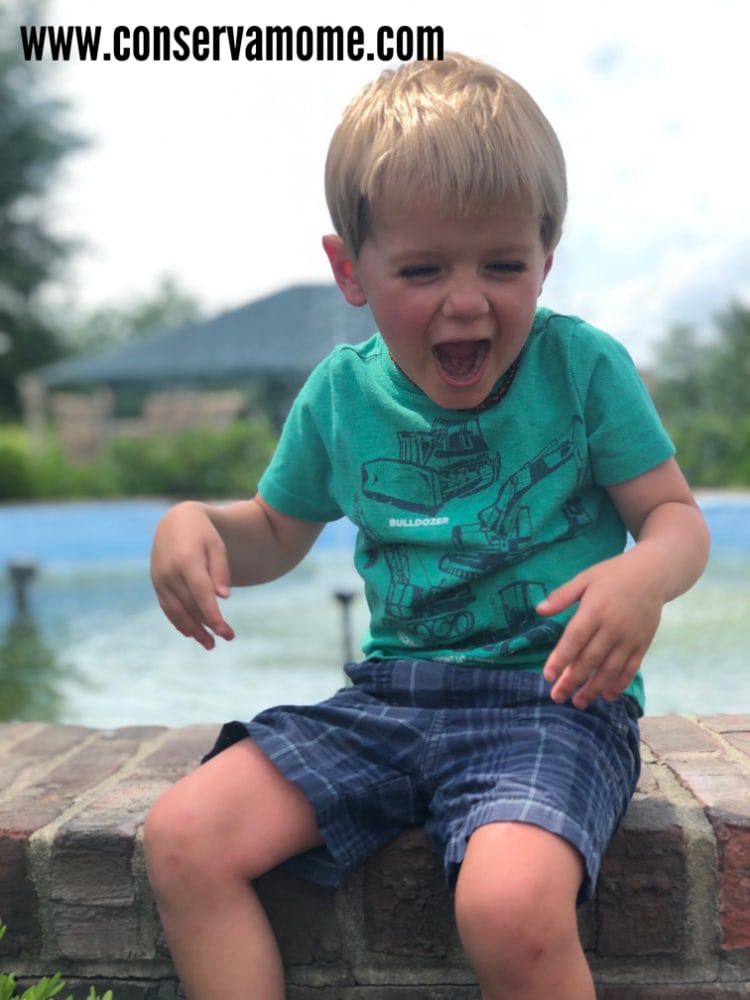 Create a Keepsake
Once you've put time and effort into these 5 tips for photographing toddlers, it's a no-brainer that you'll want to hang it in your home. Now, let me tell you, there's no better place to get a canvas made than Canvas Factory. They run great deals and the quality is excellent. I was nervous about sending my iPhone photo in to have printed, but they have a great customer service chat on their website and the representative ensured me that if there was going to be a quality problem that they would contact me before they printed. The canvas itself is high quality and the production turned out to be quicker than estimated on their website. I love Canvas Factory prints and I bet you will too.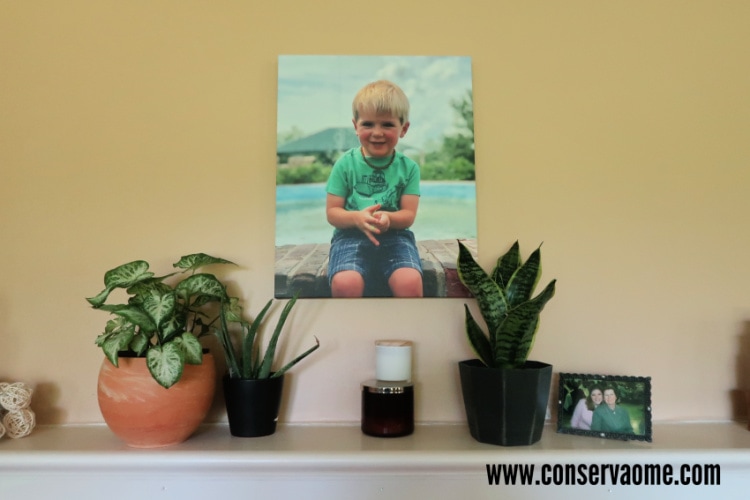 Ready to make one of your favorite pictures into a Canvas? Here's your chance. You can order one for a low price from Canvas Factory or Canvas Factory Canada You can also win one here!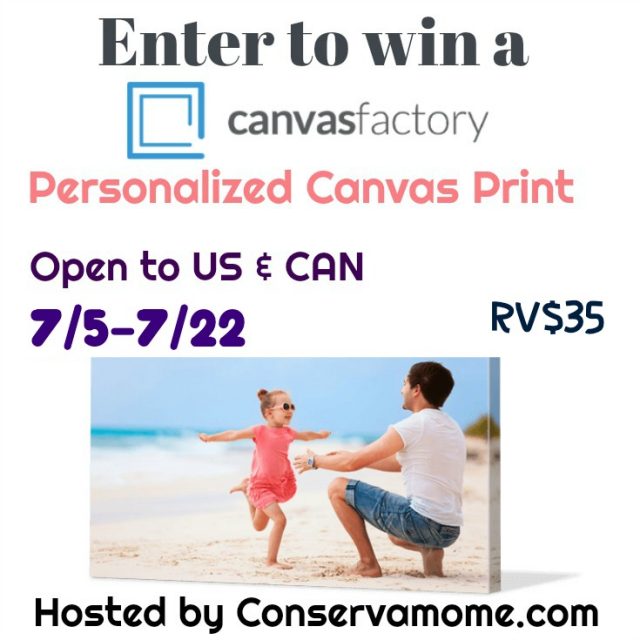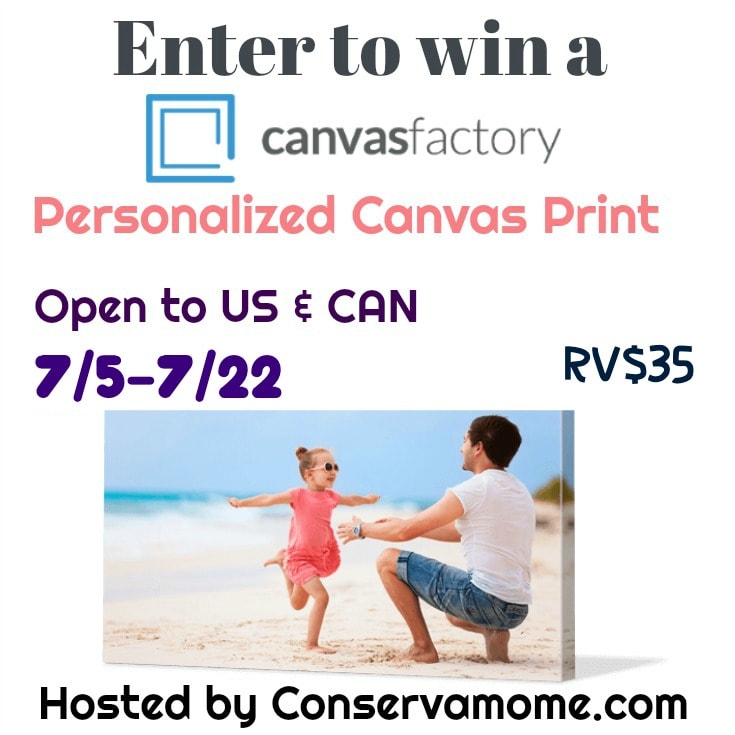 One lucky winner will get a Standard print of their own (20×16 inch Rv$ 32.25). Giveaway is open to US & CAN, must be 18yo to enter. Giveaway ends on 7/22/19. Good luck!
Disclosure:
All opinions are 100% mine. This giveaway is in no way associated with, sponsored, administered, or endorsed by Facebook, Twitter, Google, Pinterest or any other social media network.All opinions and experiences are
Conservamom
's. Open to US & CA residents only , must be 18+. Confirmed Winner(s) will be contacted through email and have 48 hours to respond before a new winner will be drawn. No purchase necessary. Void where prohibited by law. The sponsor will be responsible for product fulfillment to winner(s) of the giveaway. The disclosure is done in accordance with the Federal Trade Commission 10 CFR, Part 255 Guides Concerning the use of Endorsements and Testimonials in Advertising. For questions or to see your product featured in an Event you can contact Elia At
Conservamom