Finding the perfect snack just got easier! Check out 5 Reasons why  NEW Ocean Spray® Flavored Craisins® Fruit Splash and Tropical Variety Are the Perfect Snack! Disclosure: This is a sponsored post on behalf of Craisins® at Walmart. However, all opinions are 100% mine.
As a parent I'm always looking for healthy snacks not only for myself but for my kids. Snacks that will give them the "energy" to get through the day, but will also satisfy that craving they have for something yummy. You want to get them something they'll love but that has the right balance of nutrition that will help keep them on their A-Game. Because families are always on the go it's also important to find something that's convenient for them to take wherever the next game, recital or event is. That's why I'm so excited to have discovered the Ocean Spray Dried Cranberries Fruit Splash & Tropical Variety Pack conveniently found at Walmart.  My kids are head over heels with these delicious snacks that have become a huge favorite in our home. Packed with a delicious assortment of flavors kids will love. Find out 5 Reasons why Ocean Spray® Craisins®  Fruit Splash and Tropical Variety Are the Perfect Snack:
1.Only the Good stuff: They are produced in the USA and made with North American cranberries.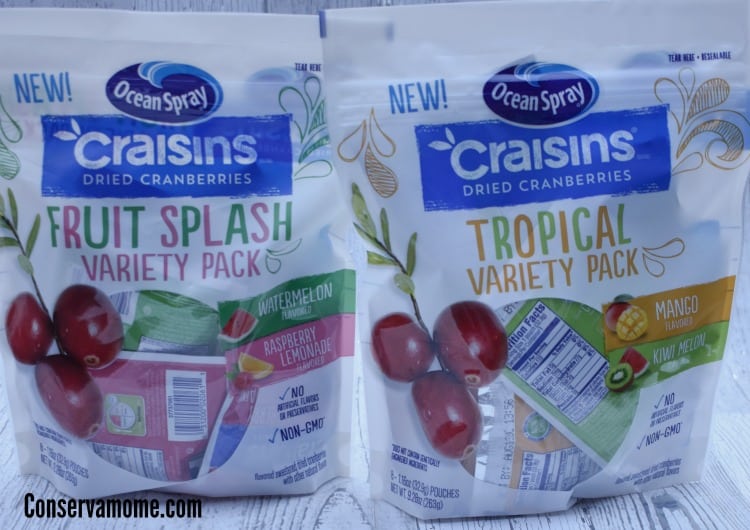 Convenience: They come in individual pouches to take with you anywhere you go!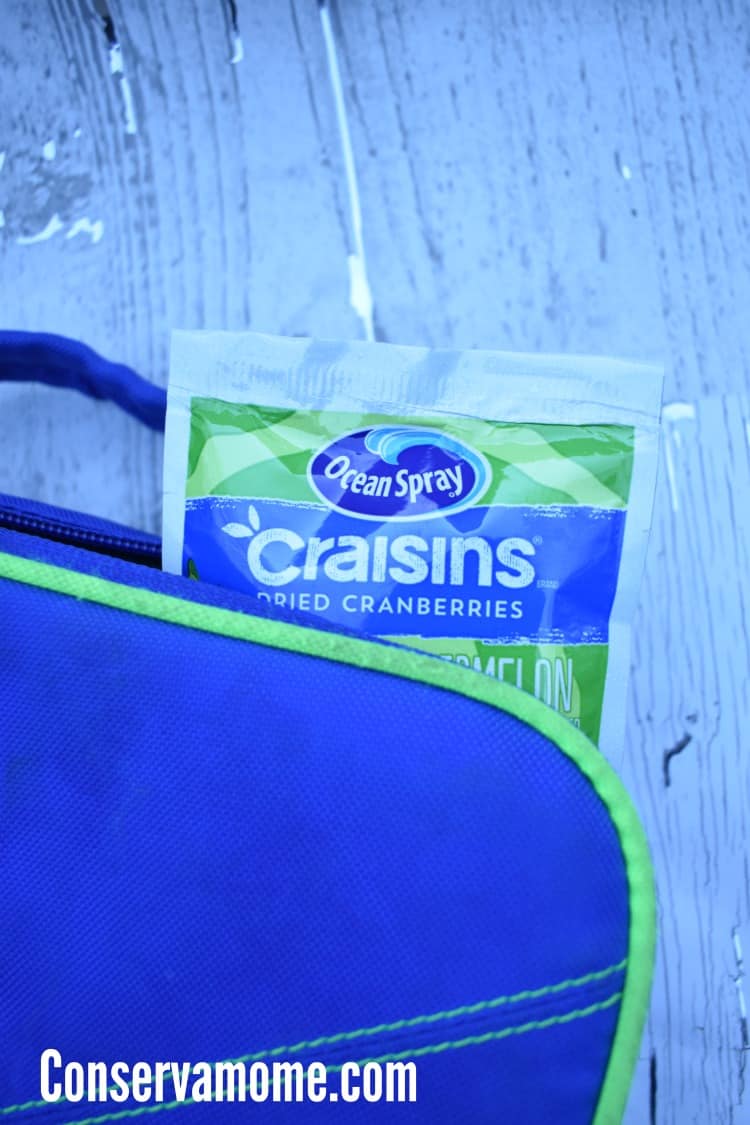 Kids Love Them: My kids always ask me for this snack!
4.Delicious: They come in delicious flavors like Kiwi Melon, Raspberry Lemonade, Mango & Watermelon.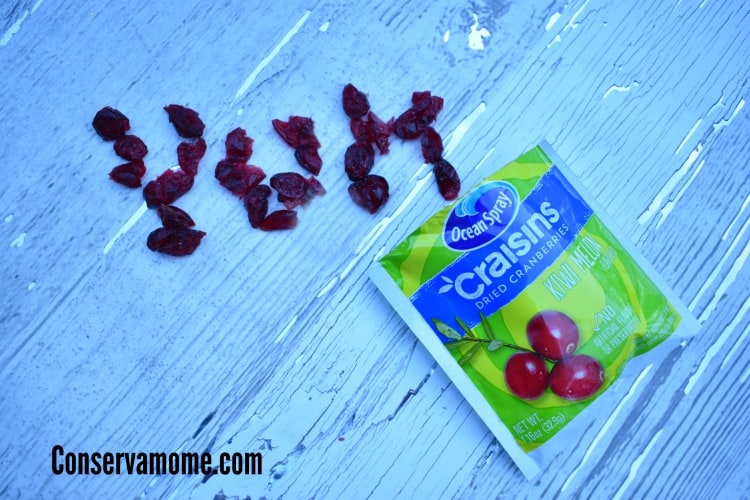 Better for You!: Each serving has 2g of fiber & 25% of your daily recommended fruit needs.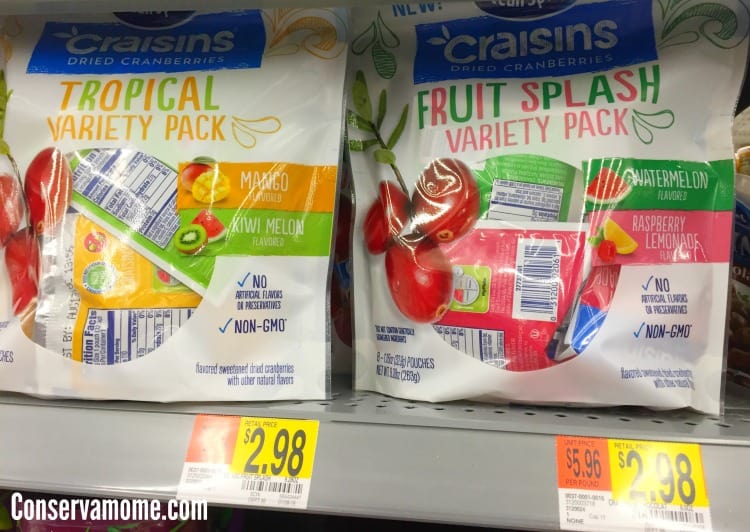 Best of all they're Available at Walmart for an everyday low price!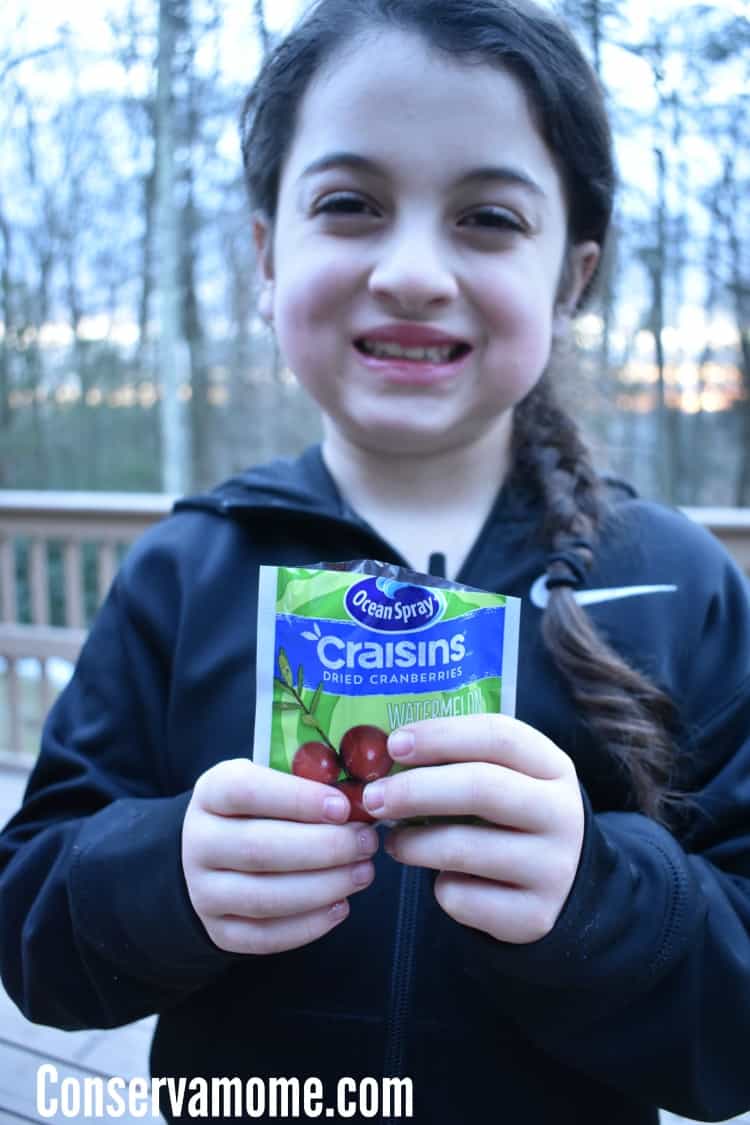 Grab them at Walmart or online at Walmart.com today!
Make sure and get social with Walmart and Ocean Spray on Facebook!