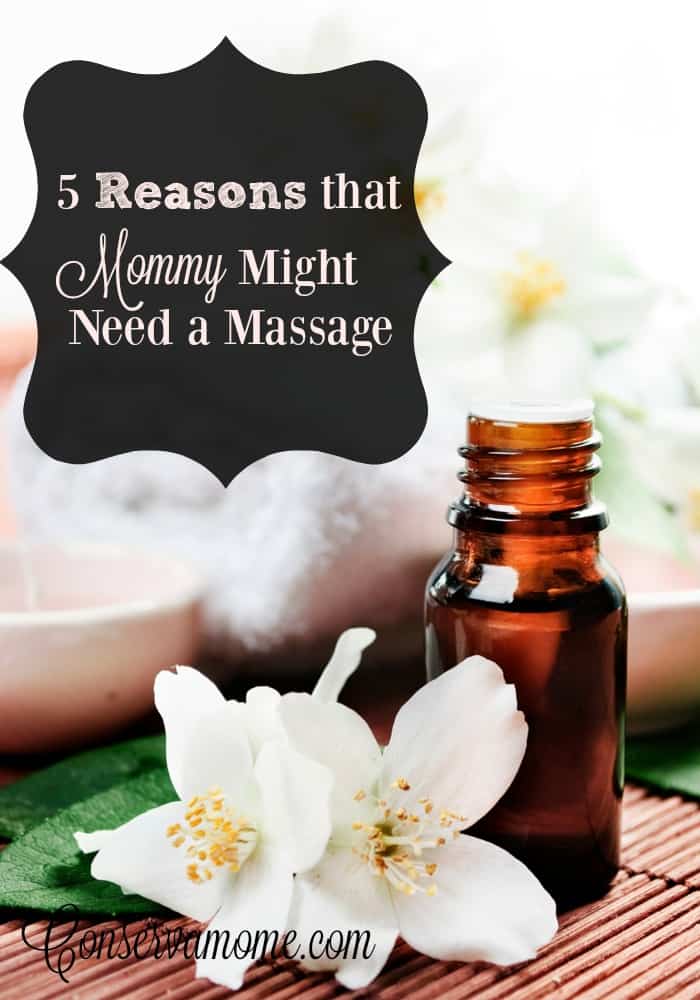 For a long time motherhood was painted solely as a wonderful experience during which women are happy and fulfilled all the time. Thankfully, now we know the truth: being a parent is really, really hard work. In addition to being fulfilling and rewarding, it can also be exhausting, exasperating, infuriating, and overwhelming.
Make No Mistake, You Need a Massage
It is important as a mom to take some time for yourself and decompress. Taking this time will make dealing with the rest of the stress a lot easier–don't let anybody tell you or pressure you into believing otherwise. One of the best things that you can do for yourself is to take an hour or two every week to get a massage. Science has thoroughly documented the physical, mental, and emotional benefits that come from getting regular massages.
Don't Get Defeated, Get Proactive
Even if you aren't able to get out of the house for a couple of hours by yourself every week (or, if we're being honest, you do not want to bring your kids with you to your appointment, which is totally understandable), there are options for this type of therapy that are available.
You can, for example, hire a freelance therapist to provide the massage in your own home. Most freelancers/independents have portable tables that can be set up wherever you are the most comfortable.
Why You Need It
First of all, let's be clear: "because I want it" is a perfectly reasonable reason to get a massage. Even so, you will likely be questioned by your kids, other parenting friends, maybe even your partner (and especially judgmental relatives and child-free friends). So here are just some of the reasons you deserve to take this time to yourself and decompress.
Lice: you thought that lice season (if there really were such a thing) was over now that winter is done and the kids will stop sharing hats and scarves with seemingly everyone else on the planet. Wrong! Spring is here. That means soccer, little league, etc. Kids are going to mix up their jerseys, hats, swim caps, etc. Plus, now there are super lice to deal with!
Spring Sports: speaking of sports, let's talk about all of those afternoons out in the sun or in the rain watching your kids practice and play games. Unless you are the competitive type, usually this involves lots of standing around and talking with other moms. Often this can be fun, but there are always a couple of gossipy moms who make the situation stressful. If that weren't enough, now you'll be spending even more time in the car, in traffic and dealing with the stress that exists there.
Your Partner Calls it "Babysitting": We're not going to deny that most partners out there are getting more involved in household duties and child rearing. Most of that responsibility, however, still tends to fall on mom's shoulders. Nobody blinks an eye when a dad needs a night out with the guys, right? Well, the same should hold true for moms. You need your afternoon or evening away just as much as your partner.
You Are Rarely Alone: Unless your kids are in their teens, more often than not they are going to want to be close to you as much as possible. This is fun when it's quiet snuggle time. When you're trying to use the bathroom, however, it becomes much less endearing. Even something as simple as running to the grocery store involves coordinating the littles who will throw tantrums if you even suggest that you might hire a sitter or have them stay with your partner.
Toddlers: we don't really need to expand on this, do we?
These are just some of the reasons that you should allow yourself this very necessary and indulgent time to yourself to relax and be pampered. We're betting you have a few of your own, right? Share them in the comments!
Save