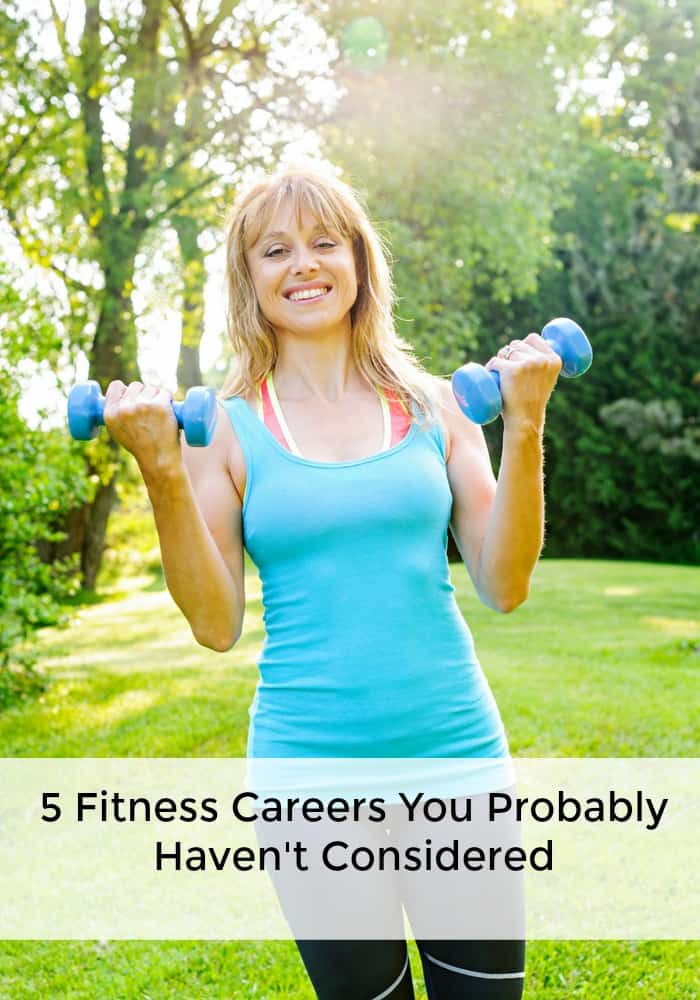 There seems to be a growing trend towards fitness in almost every corner of the earth and it's surprising that more people aren't getting involved in jobs within this amazing industry. When you think of fitness you think of a gymnastics teacher or a personal trainer, but actually there are a number of fitness careers you probably hadn't considered. If you are into health and fitness, why not make this your life's vocation. Use these as a starting point and then dig deeper to see just what appeals to you. You'll never be happier in your job than when doing something you are passionate about so let's look at 5 of the most interesting careers.
1. Nutritionist
When it comes to fitness, there is nothing quite as effective as eating a well-balanced healthy diet. Although we all know we need to cut carbs and fats while eating plenty of fresh fruits and vegetables, most of us aren't aware of how important it is to combine certain foods to get specific results. For the past several decades this has been a growing school of thought and one which now is possible to enter as a career.
2. Healthcare Clinic Specializing in Sports Medicine
If you are a doctor or a nurse practitioner, why not open up a healthcare clinic specializing in sports medicine? In fact, if you are an RN you could begin working towards a doctorate in nursing practice which would enable you to be the CEO of your clinic. However, some states regulate how nurse practitioners operate so you may or may not need to have a doctor on staff as well. In some states a nurse practitioner can open up his or her own clinic without being under the supervision of an MD.
3. Home Care to Monitor Physical Rehab Patients
Here is an interesting one. Although you don't need to be a doctor or nurse to set up a home care agency to monitor physical rehab patients, you certainly should be at least a physical therapist or an RN. Some physical rehab patients are also on medications which need to be administered and/or monitored. If you are going to be the administrator of your home care agency, it would be a good idea to perhaps pursue a DNP online degree. One track of this course of study places a heavy emphasis on the administrative end of healthcare which would be perfect when opening your own business.
4. Coach / Mentor
In the world of fitness, a coach or mentor is much like a personal trainer but so much more as well. Professional athletes often utilize the services of a coach / mentor aside from their team coaches to keep them in a positive frame of mind while training. A personal coach / mentor is almost like having a personal trainer and business mentor all in one. One keeps you on the right course of physical training and the other keeps you positive and motivated – with one person acting in both steads. They get, so to speak, two for the price of one.
5. Dance Instructor
Dancing is one of the ways to achieve fitness while having a great deal of fun. From ballroom dancing to aerobics, there are so many dance forms that can provide a way to get moving and exercise all the while working to the beat of the music. Have you considered a career at Arthur Murray's or Fred Astaire's dance studios? It could be loads of fun!
Keeping fit doesn't have to be drudgery and so you can choose careers that will enable both you and your clients to have a good time while doing good things for your body. If you are looking for a career in fitness and health, these are ones you probably have never considered!
Save
Save
Save