Shopping for HVAC for you home doesn't have to be stressful thanks to these 3 tips!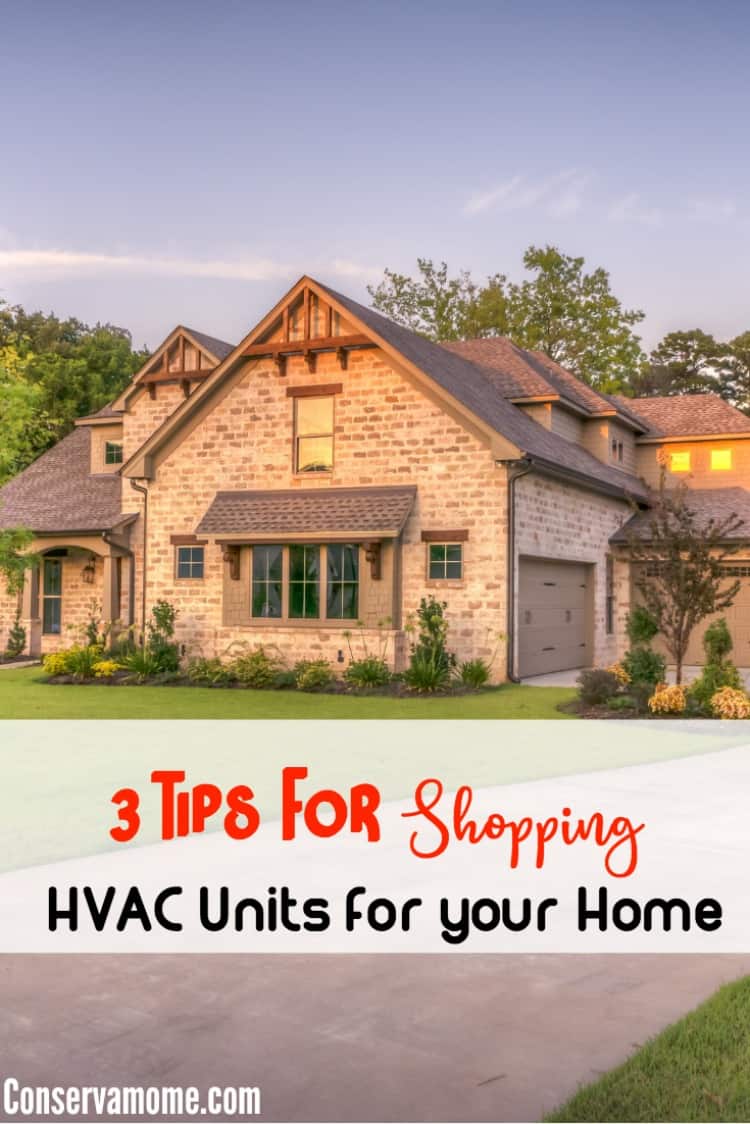 This summer was a brutal one in New England. I never thought we would be at the point where we would want to buy an HVAC system for our home but here we are. Thankfully, buying one doesn't have to be impossible. Check out some tips to follow when buying an HVAC unit.
The Energy Star label was created as a trusted, government-backed symbol for energy-efficient products. Not all Energy Star products are created equal — some are more efficient than others. When shopping around for energy-efficient HVAC units, the following three tips will help separate the mediocre from the most effective, cost-efficient ones.
Understanding Energy Star Ratings for HVAC Systems
Energy Star ratings are relatively simple to understand. Products that carry the designation must contribute significant energy savings nationwide. For example, single-room air conditioners earn the designation if they are 10 percent more efficient than non certified models.
Certified models of room air conditioners are issued an Energy Efficiency Ratio (EER), which is the ratio of the cooling capacity of the space to the power being used. Basically, the higher the number, the more efficient the unit. Depending on the type of system, some of the ratios and acronyms for what qualifies as Energy Star can be hard to remember. Even if you're just looking to repair or service your HVAC unit, knowing where your system falls in the range of energy efficiency is an empowering step toward being an informed homeowner. 
Types of Energy-Efficient HVAC Systems
From window-mounted air conditioners to central air units to energy-efficient systems like ductless air-source heat pumps that use the difference in indoor and outdoor air temperatures to heat or cool, there are many choices when it comes to efficiently heating or cooling your home. While single-room units might appear to be the least expensive solution with a simple buying decision found by measuring the size of the room and finding the correct cooling capacity for that space, ductless heat pump systems provide for both heating and cooling needs in one efficient system. 
Part of what's great about ductless heat pump systems is that they allow for different climates in different rooms and don't need any bulky, unsightly ducts. Since they just move heat rather than create it, ductless mini-split heat pumps use 60 percent less energy than traditional heating systems. They also reduce cooling costs by more than 30 percent. 
Shopping Around for HVAC Units
When it comes to shopping for a HVAC unit, it can be difficult to make the most informed decision, the one that's right for your home, your bottom line, and the planet. Even if you're just getting your HVAC system repaired, or having service performed on it, it's important to know what's on the market. Instead of guessing whether a product is energy efficient or meets a certain standard, the Air-Conditioning, Heating, and Refrigeration Institute (AHRI) maintains an impressive comprehensive database with all the ductless split heat pump systems that have earned the Energy Star label.  The AHRI has done all the heavy lifting already; all you have to do is figure out what model is right for your heating and cooling needs.
Shopping for Energy Star HVAC units can seem like a daunting task, but the reality of choosing an energy-efficient cooling and heating solution is pretty simple. The label provides a framework for the conversation about energy efficiency, and the Energy Star Most Efficient 2018 list helps set the standard for the best in today's energy efficient HVAC systems.