Find out 10 Reasons Why You Need to Put Edaville USA on Your Travel Bucket list. Disclosure: Although I received tickets for honest review of this family theme park, all opinions are 100% mine. 
Nestled in the beautiful New England town of Carver,MA is one of the coolest places I've ever visited, Edaville USA Family Theme park. This place is truly a jewel that must be experienced by families wanting to find an adventure and especially those with members who love Dinosaurs or Thomas the train engine.
This place is unique, not only in what you'll find but in it's history. With a past as vibrant as it's location.
In the late 1940's Ellis D. Atwood (E.D.A) built a railroad 5 ½ miles long around his 1,800 acre plantation of cranberries. He used the trains to service his bogs as well as hauling paying customers through the plantation for sightseeing. This operation evolved into a "Family Fun Park"; with an emphasis on carnival type rides, bright lights and extravagant Christmas displays. Edaville Railroad became a local institution, and drew visitors from far and wide.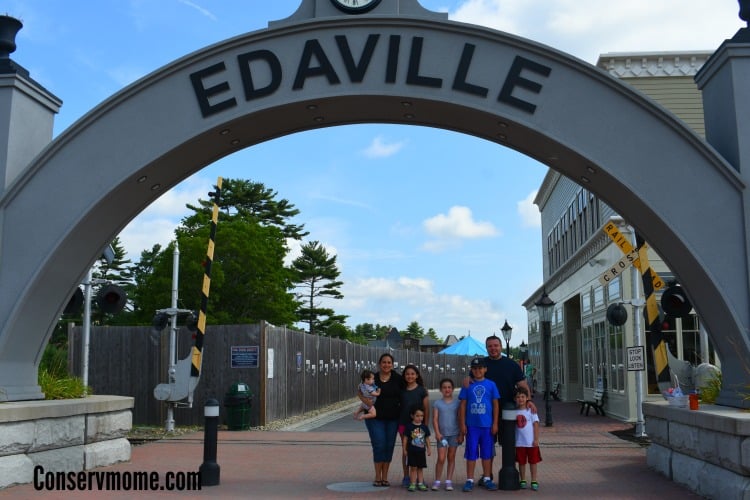 In 2002 Jon Delli Priscoli purchased Edaville and it's 250 acres making Edaville what it is today. There have been many exciting changes under his ownership including the reconfiguration of the entire rail course and the incorporation of vintage amusement rides such as an antique carousel and an illuminated Ferris Wheel. Other attractions throughout the year include, Dino Land, character breakfasts, character meet & greets, "Not So Spooky Halloween" in October, and our Christmas Festival of Lights offering train rides through brilliant displays lit with over 18 million lights during our Christmas season.
A few weeks ago my childhood friend and I decided to have a "Family Reunion" while visiting Boston and we decided Edaville was the perfect place to do so. We had both heard wonderful things about this place but didn't realize how much we would love visiting this amazing location. We both have children that are huge fans of Thomas and Dinosaurs but didn't realize that even those kids that we "thought" had outgrown Thomas would be mesmerized by the magic of Edaville. Our children ranged in ages from 1 year old to 12 years old and everyone one of them had an absolute blast.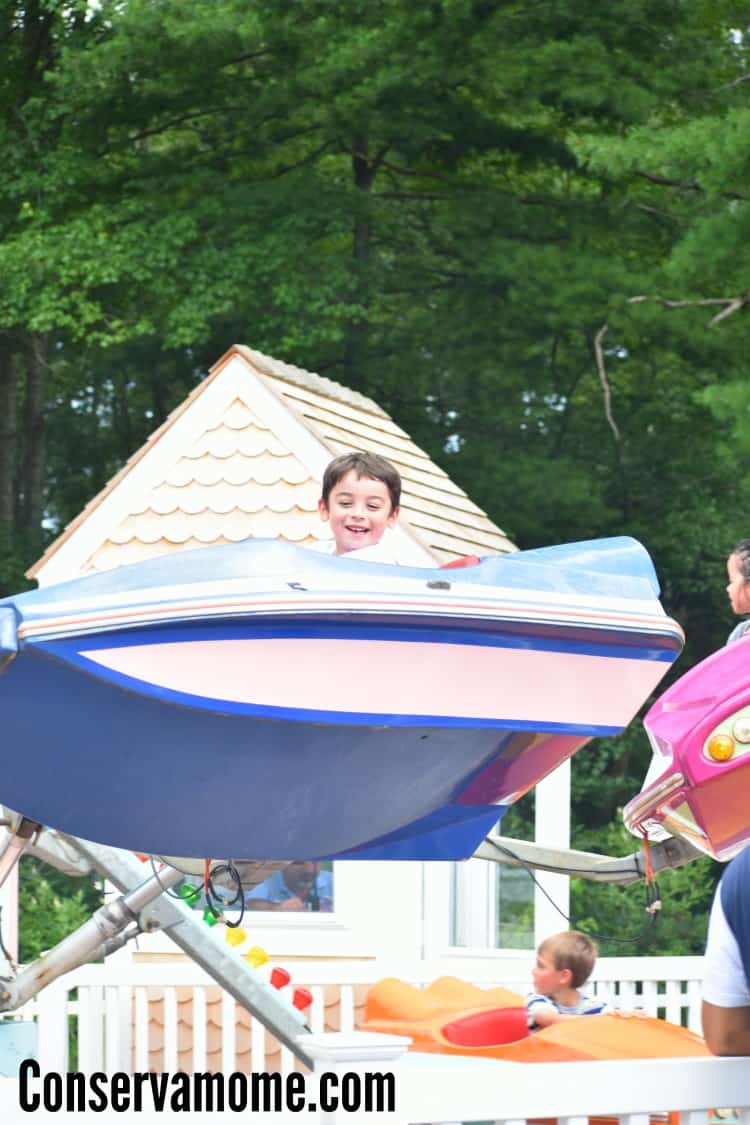 Read on 10 reasons (although there are so many more) why Edaville needs to be on your travel bucket list!
1.Location: Edaville is located about 45minutes south of Boston in gorgeous Carve, MA. There are plenty of ways to stay there including staying in Boston or at some great hotels like the Holiday Inn Express Middleboro (where we stayed). So getting there is easy peasy! You can also find historic Plymouth rock close by along with some other historic Massachusetts locations making a visit to the area a great adventure.
2.Price: Ranging form $32-37 this park is definitley affordable! Even for a family of 8 like ours! Best of all there are always great packages available to visit Edaville including 2 day passes! Best of all Parking is always FREE!
3.You get to Ride Thomas the Train: That alone makes this place worth it! The parks main attraction the train ride took a fun spin when Thomas came to town!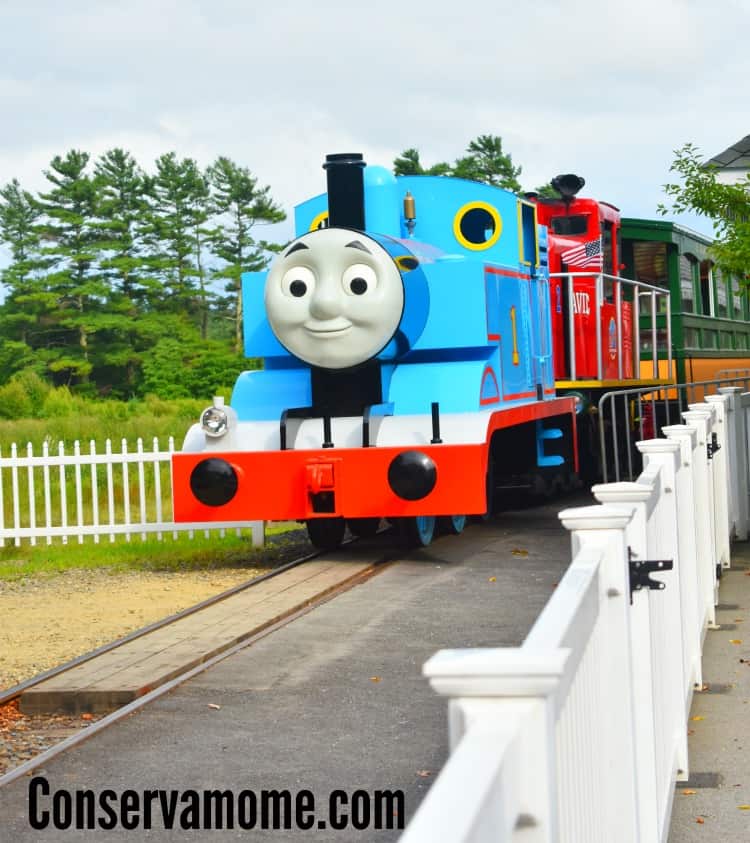 Your little conductors will have the chance the to take a fun ride on everyone's favorite train Thomas.
It takes you on a fun ride around the park and you even get a keepsake ticket to keep for the memory books. This was such a fun ride that would have been enough, but not at Edaville because there's so much more to do!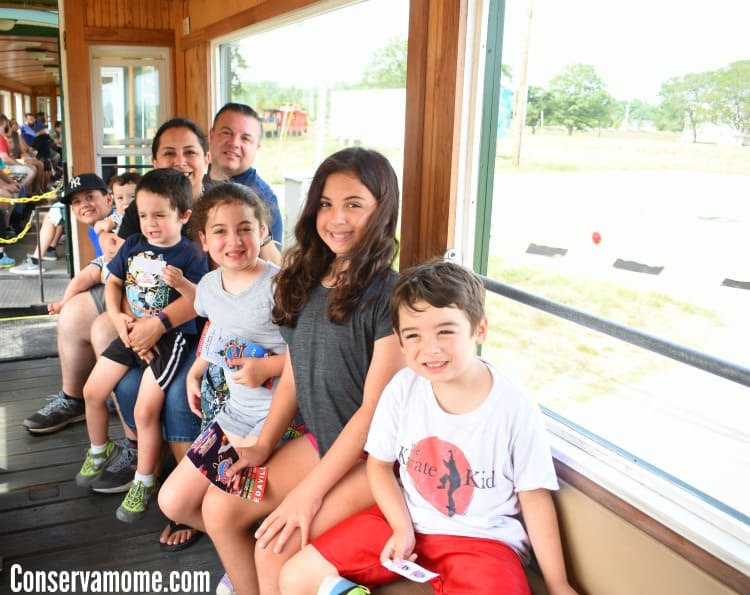 4. The Rides!So the rides are AMAZING. Not only do you have themed rides but some fun classics that will bring back memories of your childhood including a fun carousel, ferris wheel and even the scrambler.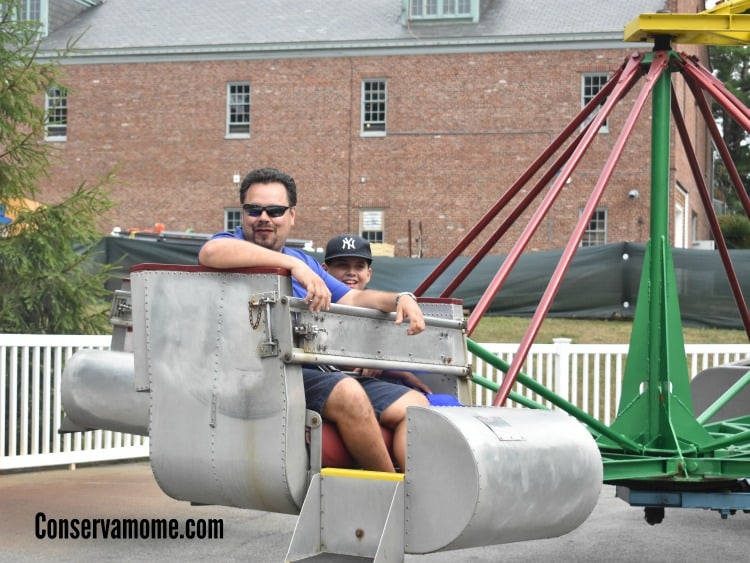 There are a few other unique and fun ones (my kid's favorite) the spinning lady bug roller coaster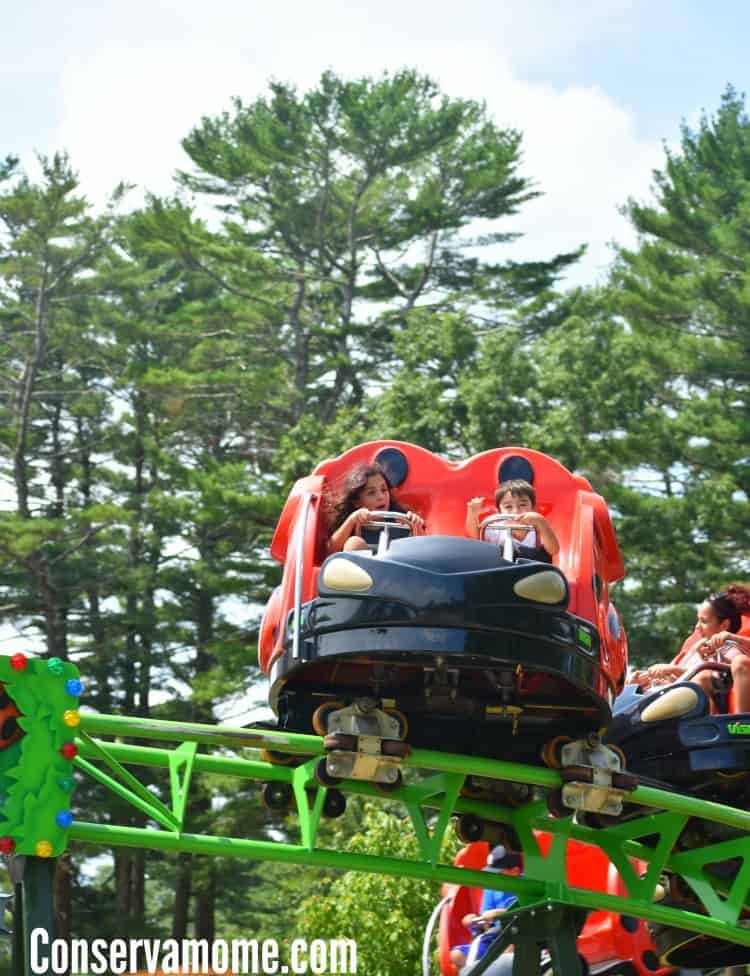 And Cranky's crane drop to name a few!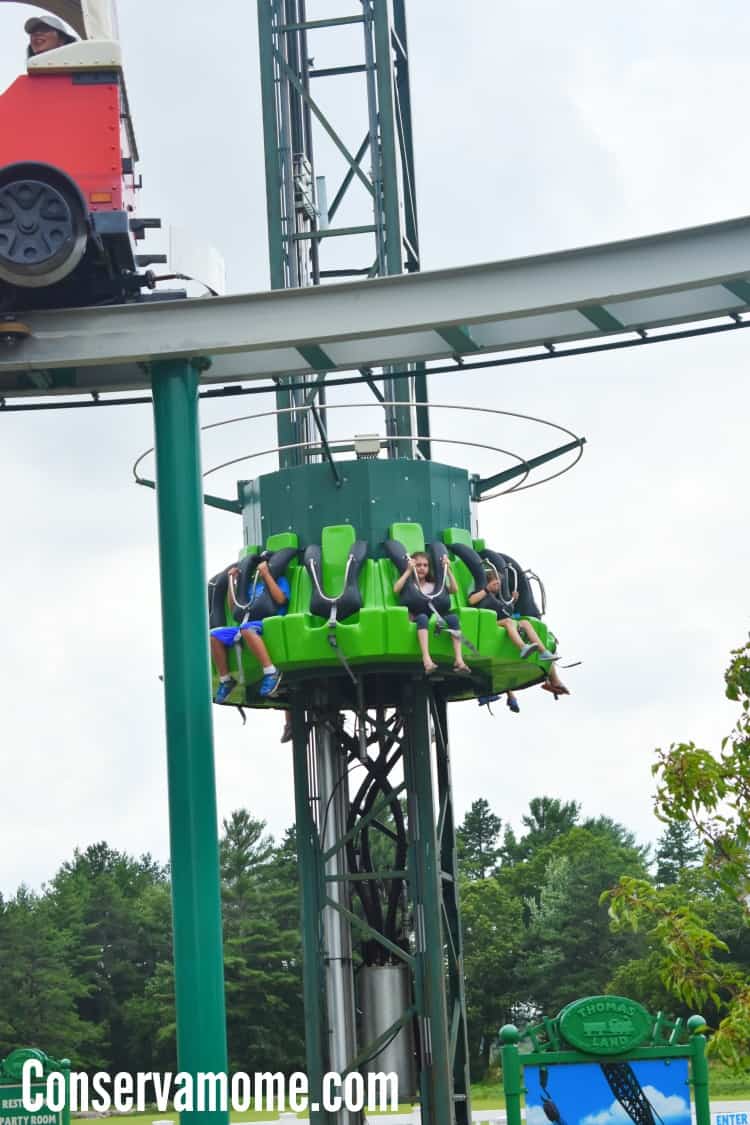 5. Thomas Land: This area is so beyond neat. It is like walking into Sodor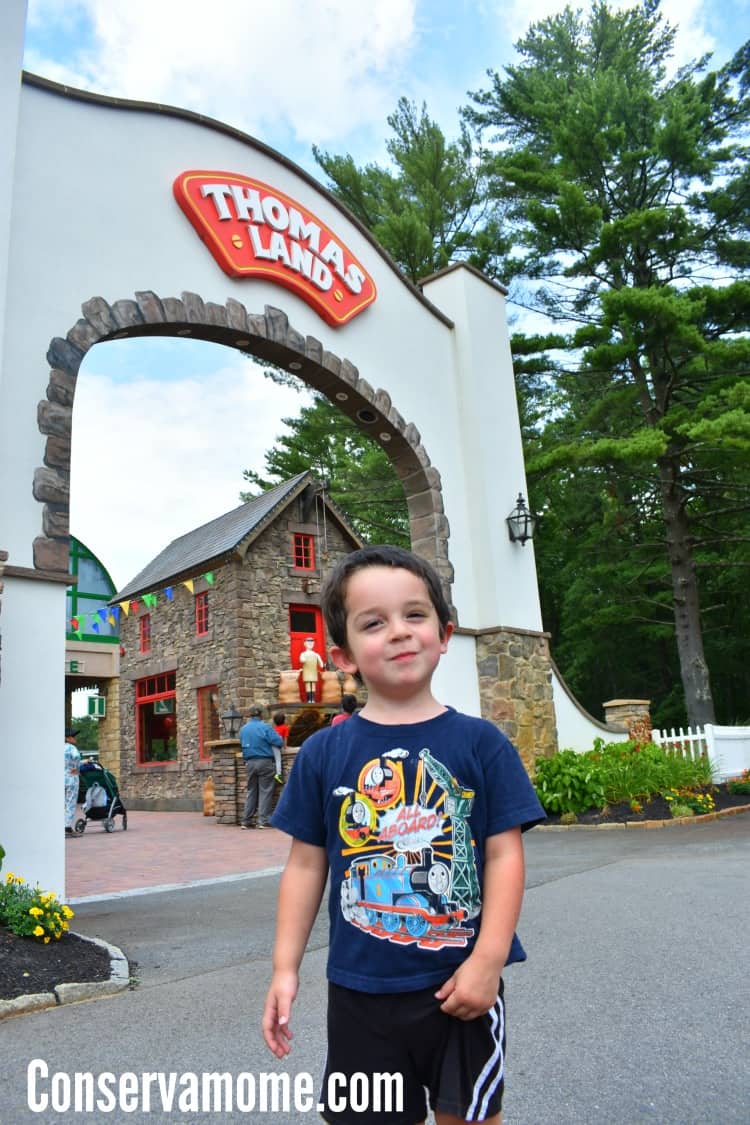 There are tons of themed rides, shops and attractions including a meet and greet with the trains and Sir Topham Hatt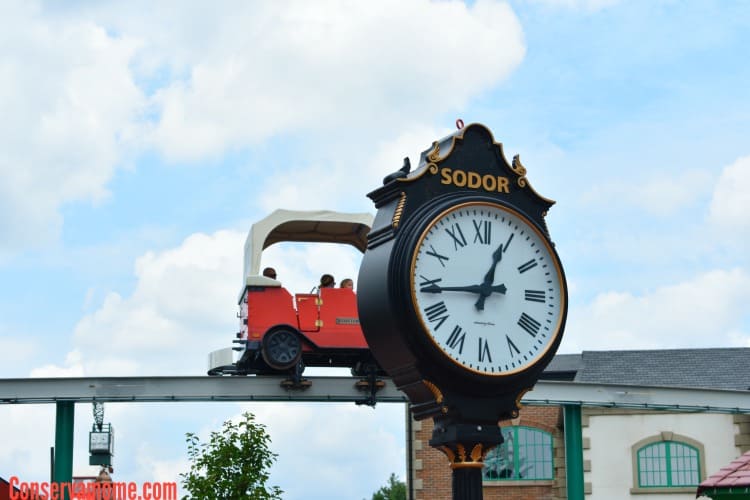 You'll find around 11 new rides and lots of fun!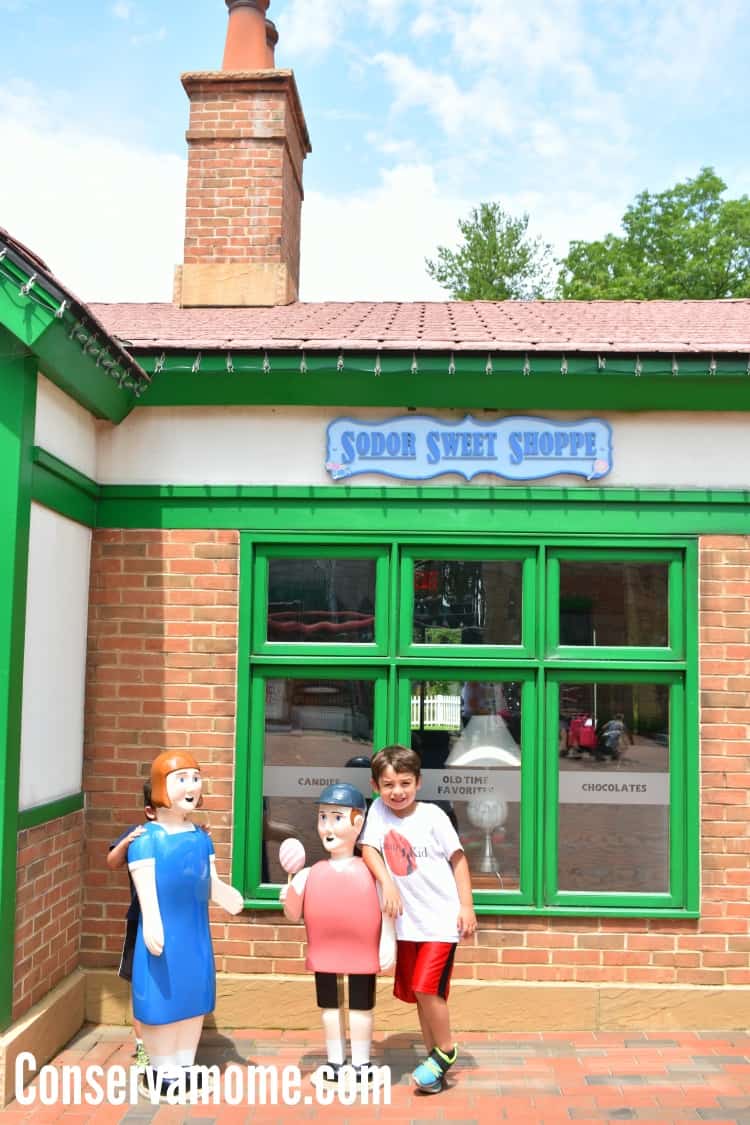 6.Dino Land: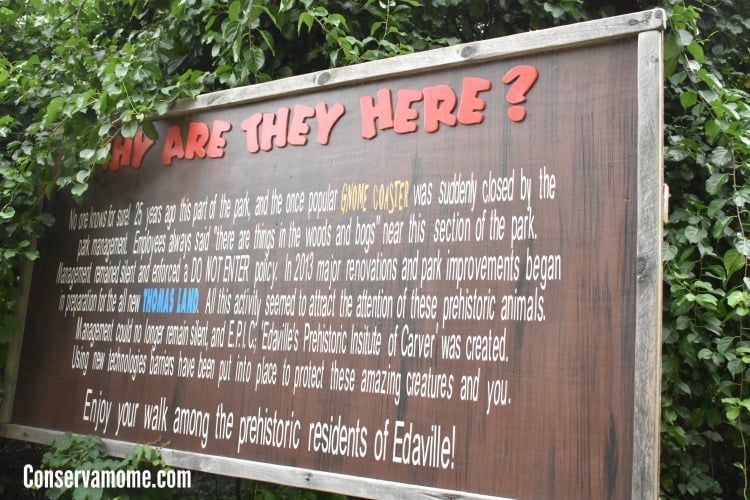 You will walk back in time to an era where Dinos ruled the earth and see some live prehistoric fun in action.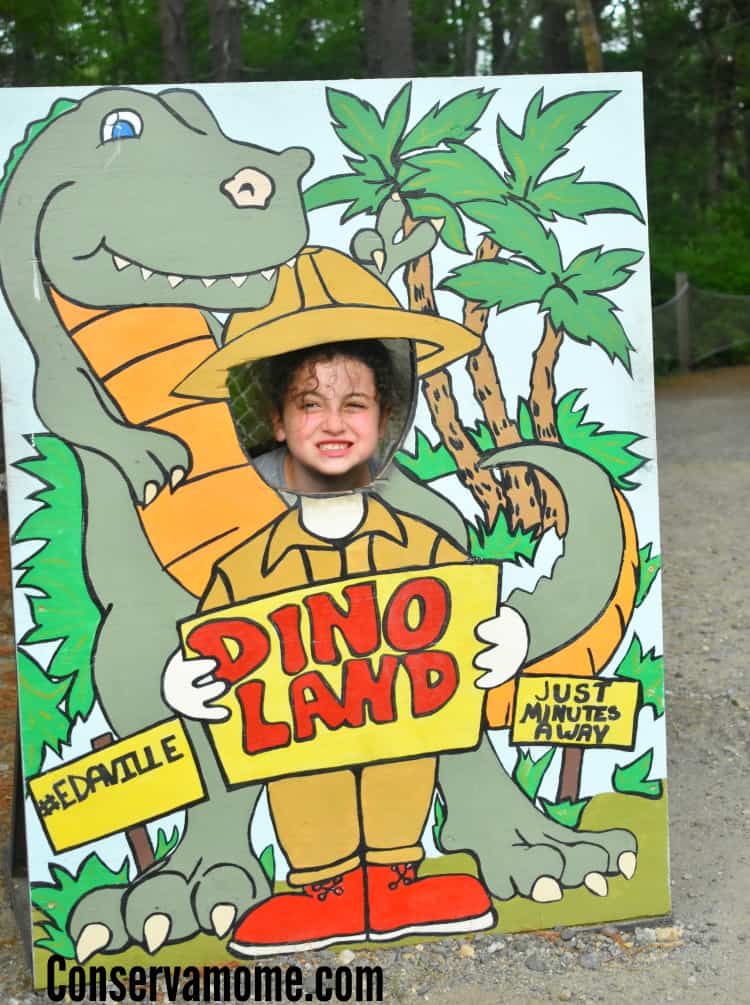 You will find adventure around every corner in Dino land along with a fun and educational walk along the way, but be careful you don't know who or what you'll run into 🙂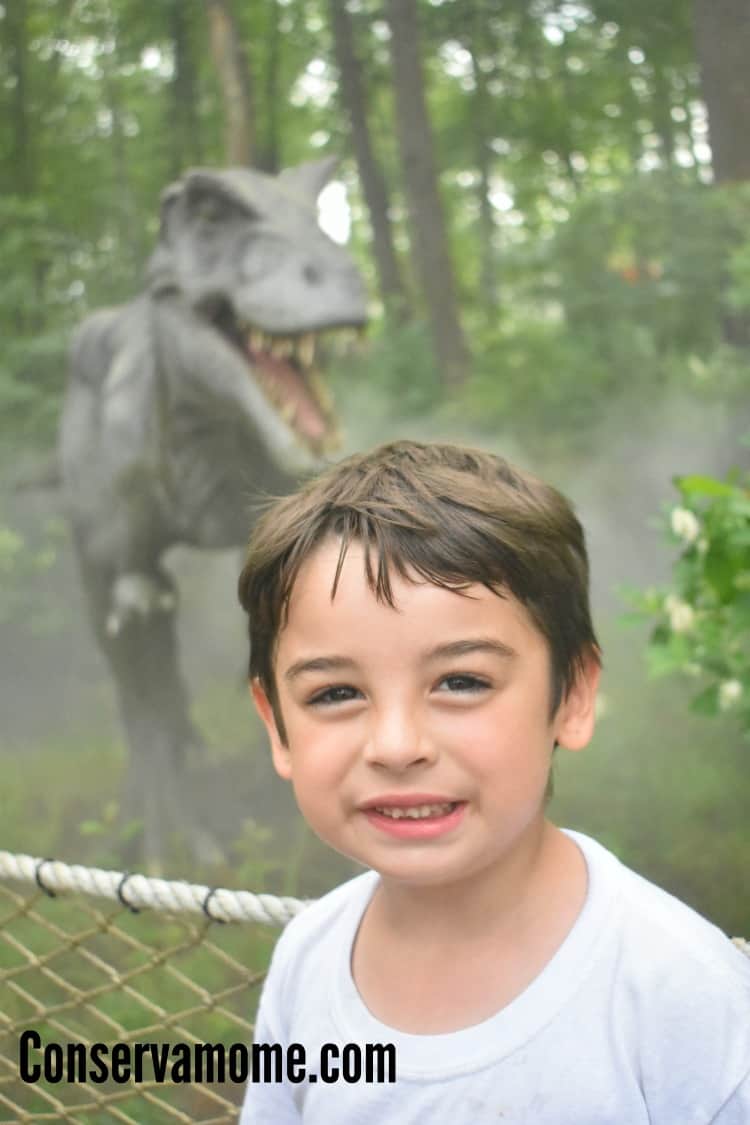 7.The Food: There are plenty of places to eat at in Edaville from delicious fair food like fried dough and popcorn to fresh squeezed lemonade. You can also grab a tasty meal at the Dockside Dinner (make sure and try their grilled cheese sandwiches)
Finish it all off with some delicious sweets at Sodor Sweet shoppe!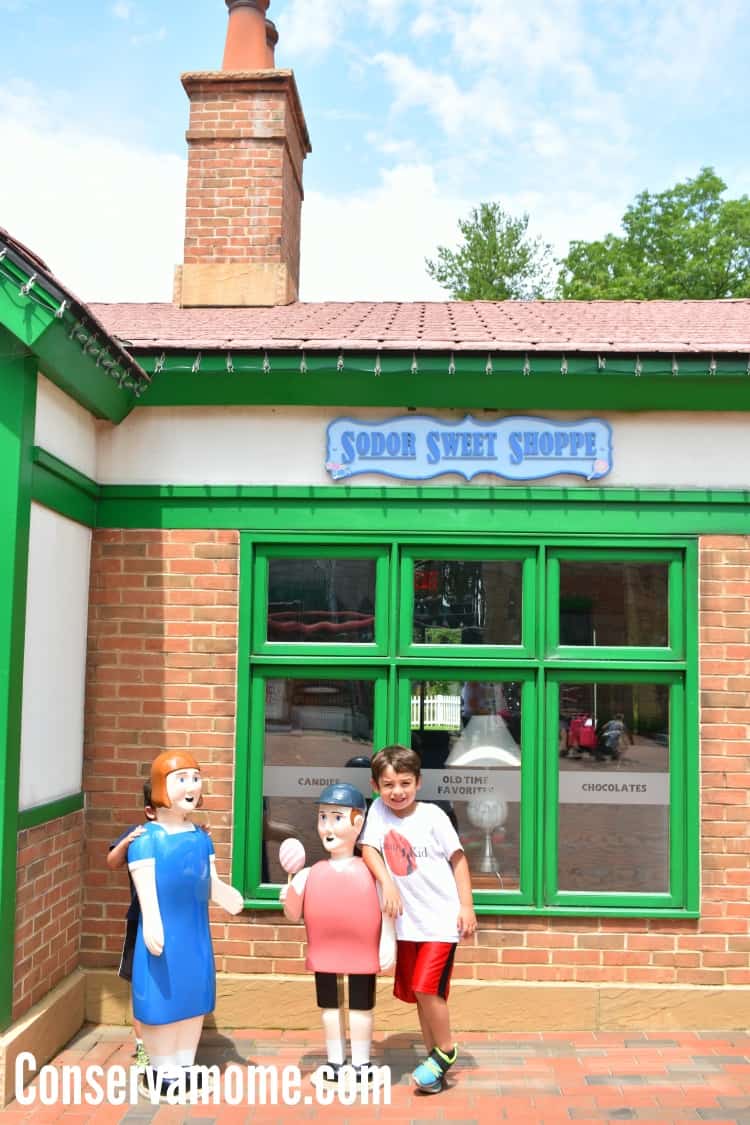 8.The Fun: Your kids will have an amazing time. There is so much to do that you can have a full day of fun at Edaville and still come back for more the next day!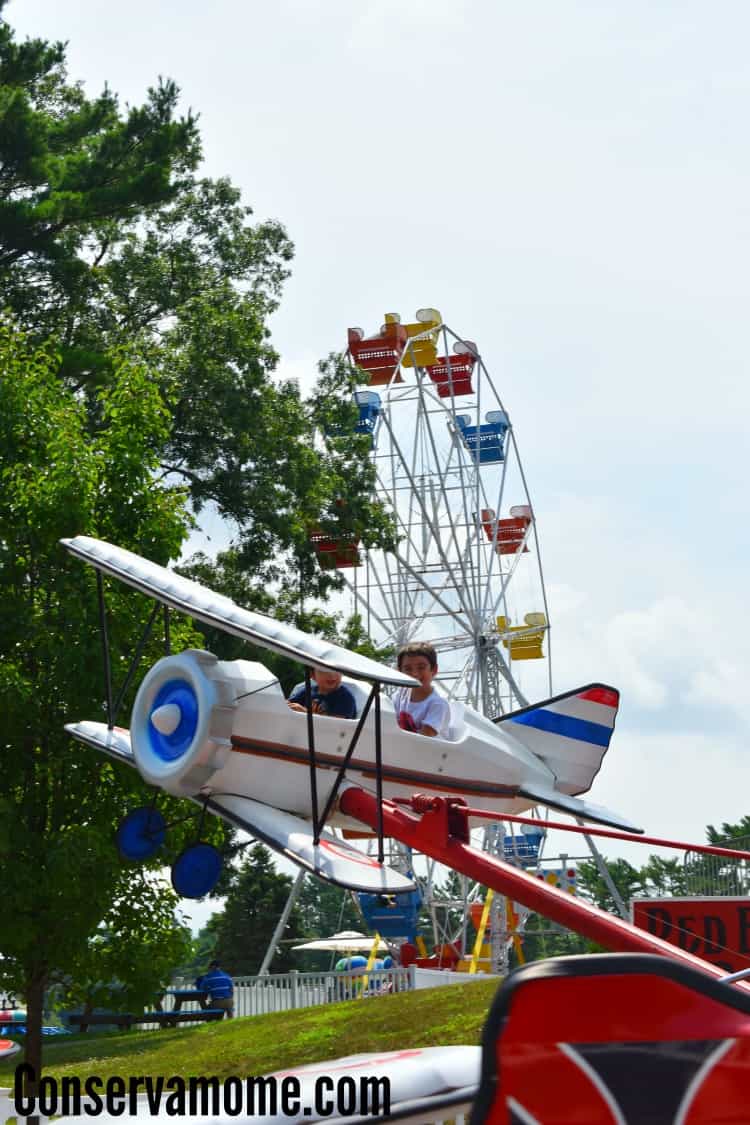 The fun isn't just outdoors, you'll find a perfect spot for parents to cool off while the kids keep burning energy in the Sodor play zone or the amusement area filled with bumper cars and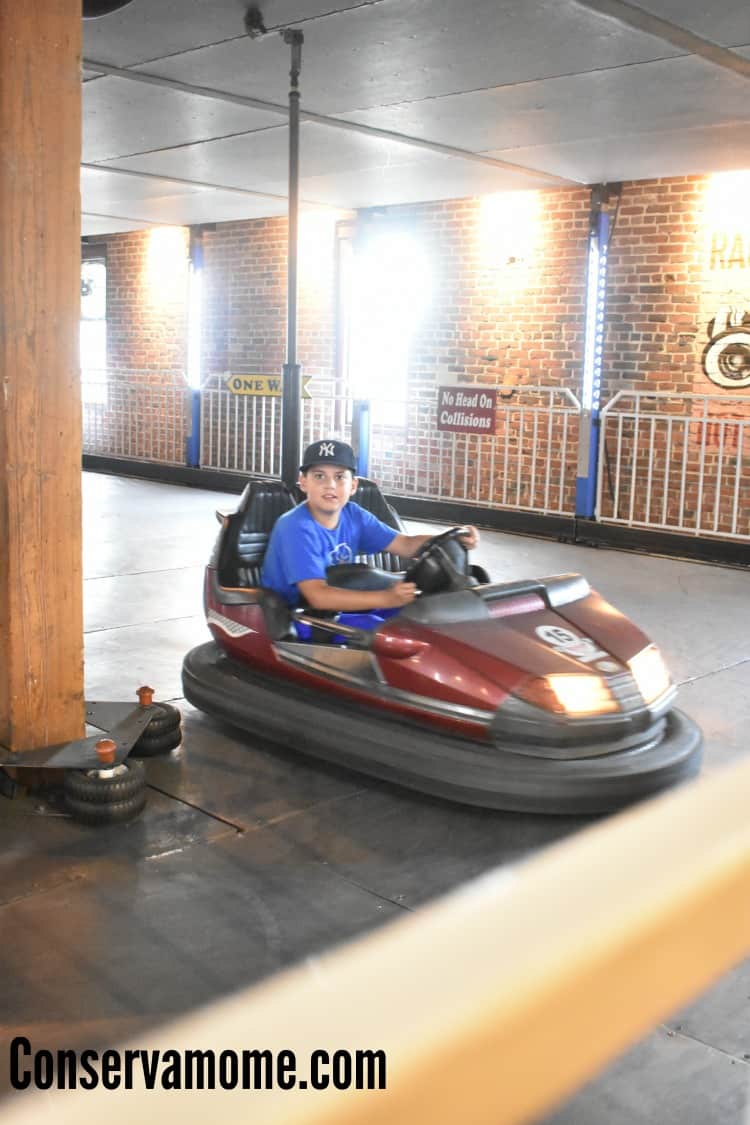 and arcade games!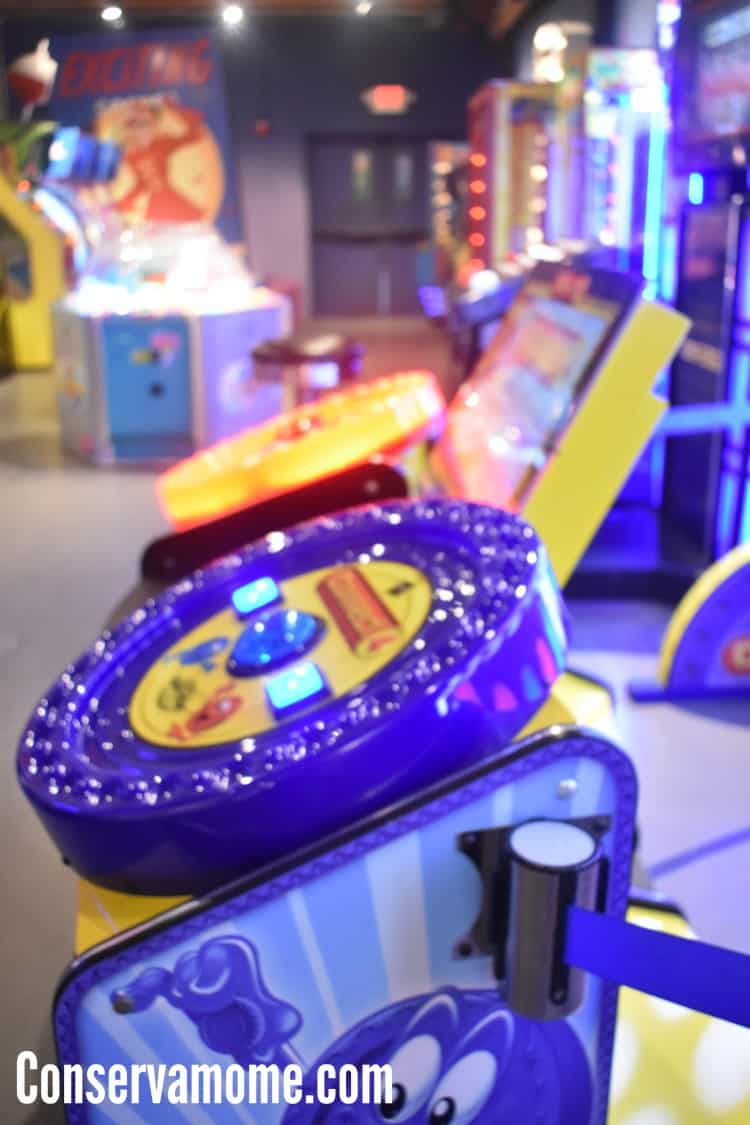 9.Special Events: Although a regular day visit is an absolute must do, there are tons of special events going on through the year. Including Spooky Halloween, Christmas Festival of lights, and even Breakfast with Thomas and friends!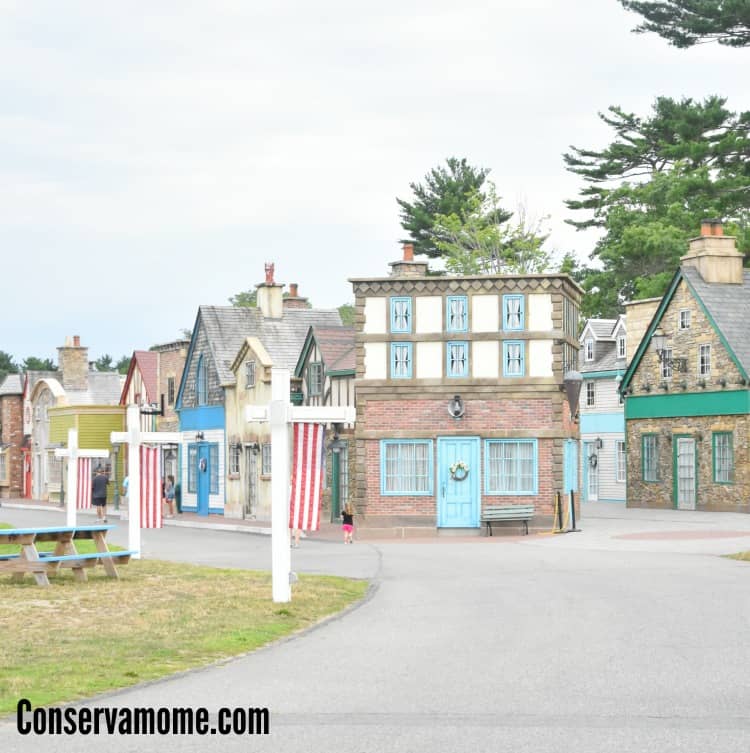 10.There's no place like it!
There really is no place like this! This place is perfect for families of all ages. No worries if you have a nursing baby or older child, there are plenty of areas for nursing moms to go hang out at and the whole park is stroller friendly.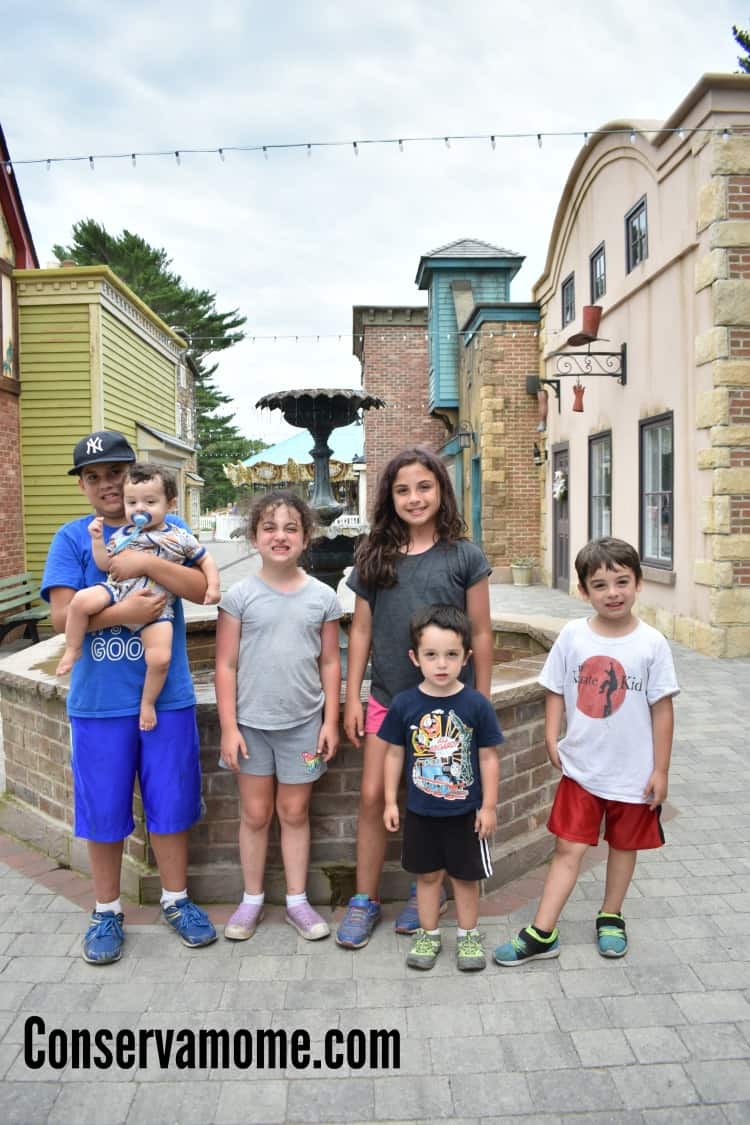 Most important it's the perfect place to make new friends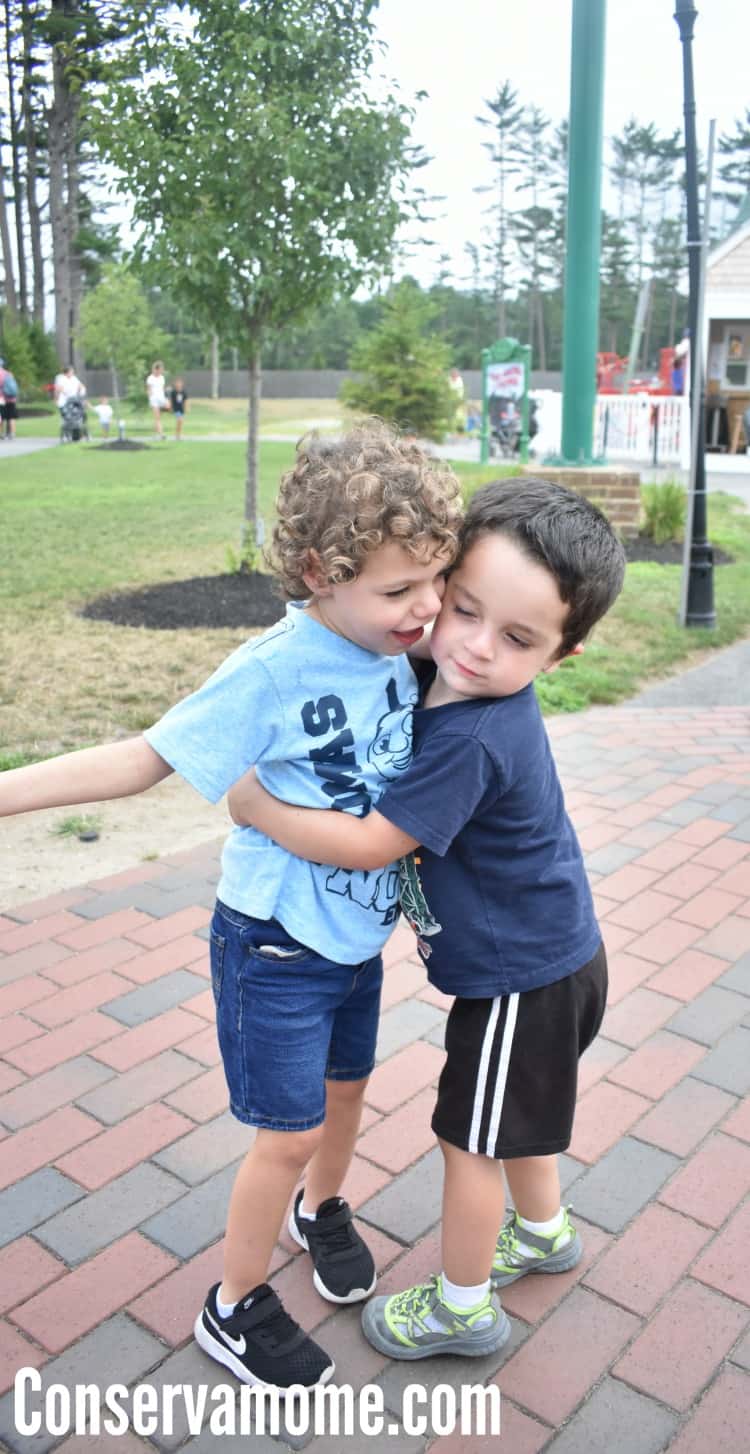 or visit with old ones.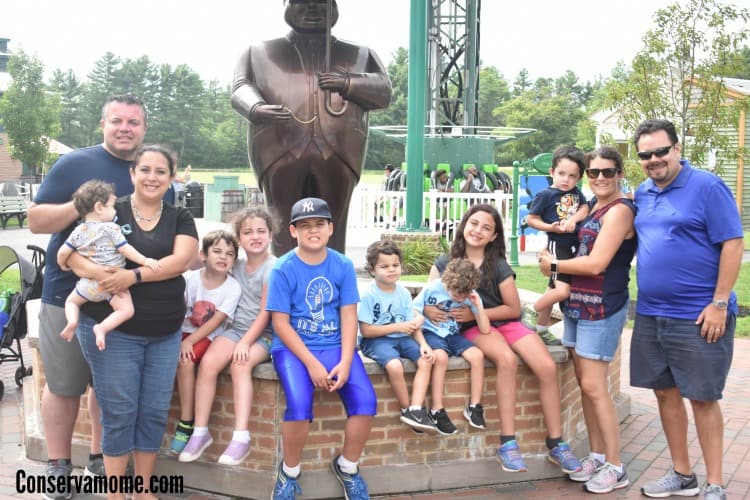 My kids are already talking about their next visit to Edaville. This place is a must visit for anyone looking for the perfect family travel destination. Filled with history sites around it and a beautiful landscape inside Edaville will be a family must visit for years to come!
Make sure and get social with Edaville to stay up to date with their latest news, fun and more!