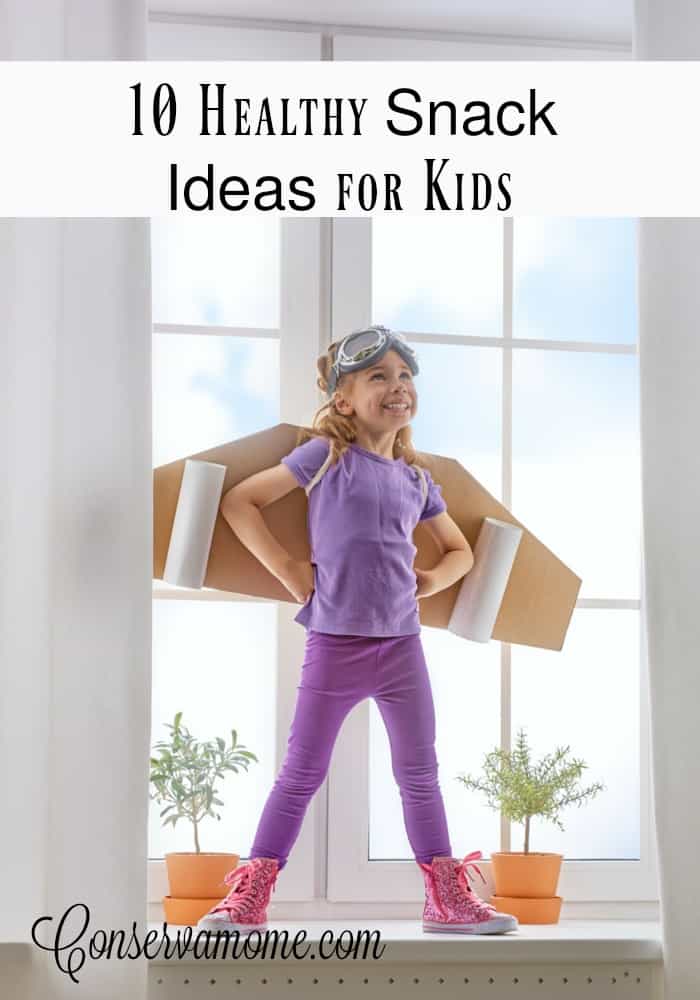 "I'm hungry!" is a common sentence heard throughout the day for nearly every parent on the planet. You don't want your kids to fill up on cookies and other unhealthy foods throughout the day, but getting them to eat healthy can be quite the task. The key is to find fun, delicious treats that they won't even realize is healthy.
Make Rainbow Fruit Kabobs
Most kids like at least some fruit, and if it looks like art, they'll probably like it even more. Choose grapes, strawberries, bananas, oranges, and other fruits that match the color of the rainbow. Cut them into bite-size pieces and poke a skewer stick through them to create a pretty treat that is fun to eat.
Create Healthier Chips
Potato chips are full of calories and fat, and the grease can often be found smudged across the couch or on the walls after children eat them. Instead of this unhealthy, messy food, make your own fruit and veggie chips. Simply slice, season if desired, and bake. The result is fewer calories, more nutrients, and no greasy residue all over the house.
Freeze Healthy Popsicles
Before you make this healthy snack, you'll need to purchase a popsicle-making container, but don't worry. They're usually only a couple of bucks at any dollar store or department store. There are plenty of combinations for healthy popsicles. You could blend peanut butter, bananas, and plain yogurt before freezing, or for something fruitier, mix your child's favorite berries with vanilla yogurt and freeze.
Swap Traditional Fries for the Sweet Potato Variety
Sweet potatoes are a healthier alternative to traditional potatoes, and they often taste better. Slice sweet potatoes into wedges, season as desired, and bake until they've reached your desired crispiness. The kiddos can eat them plain or dip them in ketchup just like they would regular fries.
Make Turkey and Avocado Toast for Extra Protein
Some kids are picky and may not eat avocado, but if your kids love it, spruce it up with some extras. Toast as many pieces of whole wheat bread as you need, and then top it with slices of turkey and creamy avocado. This works well as an energy-boosting after-school snack or as a healthy lunch on the weekends.
Dip Healthy Foods in Chocolate
What kid can go without chocolate? Entire chocolate bars aren't very healthy of course, but if you melt your own chocolate, you'll have more control over how much your kids eat, and you'll be able to mix in healthy foods. Oranges, apples, strawberries, bananas, and even soy chips are all popular items for dipping.
Build Your Own Gummy "Candy"
If you have a bit of extra time, or if you simply want to make a special treat for little ones, you can make your own gummy candy with strawberries, kiwis, a bit of sugar, and gelatin. They only take a couple of hours to prepare and chill, and they last in a closed container in the refrigerator for as long as two weeks, so you can make a large batch that will last. This is a definite go-to if you have a little one who loves gummy bears but doesn't get them often because of the excess sugar in them.
Create Your Own Pizzas
Next time you're in the grocery store, grab some mini tortillas so you can create mini pizzas after school. If you want traditional pizzas, use salsa, shredded cheese, pepperoni, and any other favorite toppings. For something sweet, top your tortillas with cream cheese and freshly sliced fruits.
A New Spin on S'mores
Who doesn't love the gooey warmth of a marshmallow and chocolate between graham crackers? Still, this isn't a practical or healthy treat, so why not put your own spin on it? Instead of filling the graham crackers with marshmallow, put your child's favorite yogurt between them. If you'd like a bit of added flair, roll the sandwich in a few dark chocolate chips.
Grab Something From the Store
Contrary to popular belief, it is possible to grab healthy snacks at the grocery store. You just have to know where to look. Hampton Creek makes a line of cookie dough's that are dairy-free and low in cholesterol. You can bake them or eat the dough straight out of the jar without fear of becoming sick, making it the perfect quick treat for kids and grownups alike.
Of course, all kids are a bit finicky about their food. What they like one day may not be on the list the next, but if you get creative, you'll be able to get your kids to eat a number of healthy treats.
Save